(Jamaica Gleaner) Having successfully carved out a career in music, Beverley Knight is on to her next major challenge.
The United Kingdom soul star, famed for hits including Come As You Are and Greatest Day will this week make her theatrical debut in the hit West End production The Bodyguard.
Taking over from award-winning United States performer Heather Headley, Knight will play the starring role of singing sensation Rachel Marron – the part originally made famous by the late Whitney Houston in the 1992 film of the same name.
Does Knight feel pressure taking on such a huge and well-known role?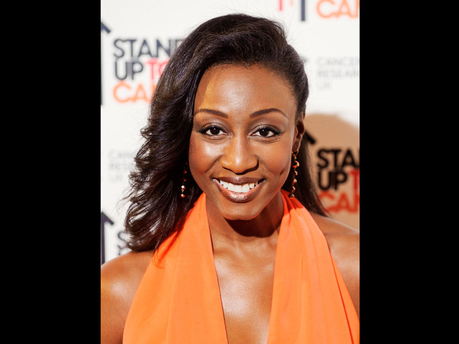 "There is pressure, but it's good pressure," she reasons.
"It's something I feel I can stretch towards. I know it's not beyond my capabilities, I just need to be helped and tutored in getting there – just like Whitney herself was in the same role because she wasn't an actress herself either … only one of the greatest singers ever! But she had to be taught, too, in terms of acting.
"I think the big thing is, I'm coming after someone like Heather [Headley], who is this generation's big theatre queen. She's a real titan of theatre across the board, so that's more where the pressure comes from for me. The audience has seen Heather do this – she's accomplished. But I'm just gonna do what I do and give it my all," she said.
Considering how she approached her latest challenge, the Wolverhampton-born star says she's able to relate to her character on several levels.
"The way I see it is, Rachel Marron is a fictional character, but she's a singer, so I've got the beginnings there – I get that. She's a vulnerable woman, which most of us women are when we're up against it, and she's a strong woman – she runs her own t'ings! So there's a lot there I can relate to.
"There are some things I have to dig deep to pull out of myself, like being a mother. Me not being a mum, I have to dig deep to deliver that. But the whole thing of being a woman in the music industry who's up against it and is running her own business, yeah, I get that."
Monday was The Bodyguard's opening night, with Knight's family firmly behind her.
"My family is massively supportive. They're organising coaches to come down from Wolverhampton so they can see the show – it's deep!"
proven record
Having made her debut with her 1995 album, The B-Funk, Knight has gone on to establish herself as one of the greatest British soul singers of this generation. In a career that has spanned almost 20 years, the singer has proven her ability to deliver R&B gems like Flavour of the Old School, Mutual Feeling and Made It Back, and also wow the mainstream market with hits including Gold and Shoulda Woulda Coulda.
In addition, the 40-year-old was awarded Member of the Order of the British Empire in 2007 for her services to British music, and in 2009, she proved her business savvy when she set up her own label, Hurricane Records.
Another of Knight's more recent undertakings is marriage. The singer wed her long-term boyfriend, James O'Keefe, last year and the couple celebrated their first wedding anniversary on Sunday.
Insisting that being in an interracial marriage has presented no challenges, Knight feels her husband's Irish heritage may play a part in this. "We've had no issue on that level," confirms the singer, who was born to Jamaican parents.
"You know what it is? I think – and I might be wrong – but I think it's the Irish thing. He's of Irish heritage and there's something there [between black people and Irish people] … I don't know if it goes back to the whole 'no blacks, no Irish, no dogs' thing, or if it's even beyond that. But we've had no problems on that level."
Reflecting on her near-20-year career, Knight says there's still "way more" she hopes to achieve.
"I would love to do my own headline show in an arena," she says. "I'd also love to get on that stage one day and be able to say, 'I'd like to thank …' as I accept a Grammy award!"
Still, the celebrated songstress is proud of all she's already achieved and to have maintained the support of her fans for almost two decades.
"I'm still here and I'm so grateful, because it means that people have been buying the albums and buying tickets to the shows. I'm truly thankful for that."
Around the Web