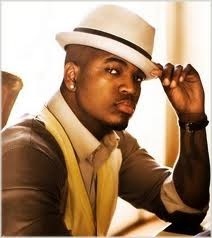 (Trinidad Guardian) Veteran promoter Roy Maharaj is threatening to stop Ne-Yo from performing in T&T next month. The R&B star is due to perform alongside R Kelly, Machel Montano and Bunji Garlin at the Red Light Concert Series on November 2. However, Maharaj, who currently has a lawsuit against Ne-Yo in the American courts, is adamant that he will not allow the star to perform in T&T until that case is settled.
However, attorney for the promoters, Carla Parris, has said her client, like any other citizen, has a right to contract freely with anyone in the pursuit of commercial ventures, regardless of whether one or more of the contracting parties is engaged in litigation with Maharaj.
Maharaj is suing Ne-Yo for close to US$1 million after the singer failed to appear for two advertised concerts.
According to papers filed in the Fulton County Superior Court in Atlanta, Maharaj said Ne-Yo was scheduled to perform on Boxing Night, 2008, in Port-of-Spain. Three weeks before the show, he rescheduled the performance to April 11, 2009, but failed to appear. "I lost millions of dollars, I lost US$560,000 with that cancellation. That put me in so much trouble with the banks. I am objecting to him coming to Trinidad until this is resolved," said Maharaj, speaking to the T&T Guardian via telephone from Miami.
Maharaj said his team and Ne-Yo's went to mediation for a settlement but nothing happened and they went to arbitration, but Ne-Yo kept changing lawyers. While not revealing any specific action that he would take to stop the show, Maharaj said there would be consequences.
"I will block it, I will take action, I will take steps. I am taking instructions from my attorney," he said. In response to Maharaj's threat, Parris said in a statement: "If Mr Maharaj is aggrieved and believes that he has sufficient grounds and merits to his claim, then he ought to know the legal avenues that are open to him and the appropriate avenues for him to seek redress. I have received absolutely no documentation nor correspondence from him and as such am not in a position to comment on the merits of his case."
When contacted, Collin Abraham of P2 Productions, one of the promoters of the Red Light Concert Series, said getting the artistes to agree to perform in T&T involved months of negotiations, culminating in a signed contract with Ne-Yo in April of this year. "Ne-Yo has listed his performance in Trinidad on the events page of his Web site, allowing fans to purchase tickets directly from his page," he said.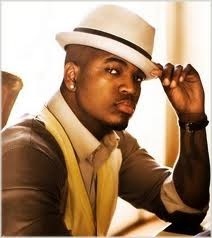 Around the Web