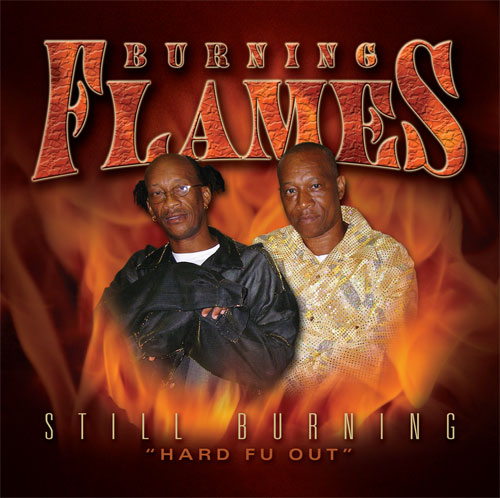 (Trinidad Guardian) Antiguan band Burning Flames' contentious single Kick 'een' She Back Door is causing commotion once more. This time, one of the world's largest online campaigning community for human rights and change, avaaz.org, is calling for the total banning of the song from the airwaves in T&T.
It has described the lyrical content of the song to be endorsing violence against women at best and sexual violence against women at worst. On its Web site, a petition has been set up asking individuals for their signature in support of the song being banned from local airwaves.
Last month, the petition was forwarded to the Telecommunications Authority (TATT), along with a letter outlining opposition to the song. However, when contacted on the matter last week, the TATT said it was not in receipt of any such information and would have to look into it. So far, the petition has gained 1,263 signatures from across the globe and has a target goal of 5,000. Some locals who have signed the petition told the T&T Guardian via Facebook that the song is absolutely ridiculous.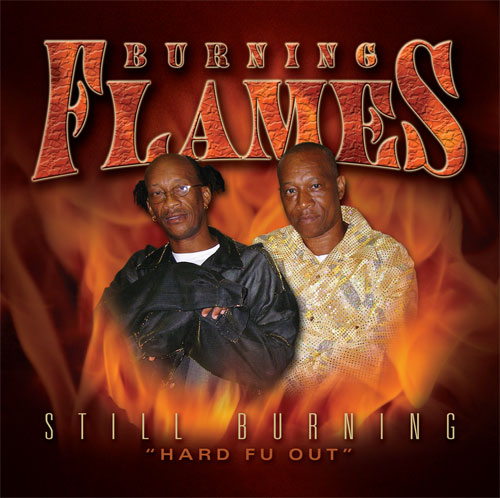 Frontline singer Caleb Hart, of Canadian-based gospel band Tazman Jude, said he signed the petition several times because he outrightly rejects the message in the song. "From a musician/ songwriter/ lyricist's perspective, it not only shows utter lack of creativity but most importantly, utmost disrespect to women," he said. Local freelance journalist and PR consultant Adrian Simmons said he signed it because the song is utter nonsense.
And social worker Akeila Joseph, also Trinidadian, said it was an outright disrespect to women. The online network said: "At face value, the lyrics refer to kicking in the back door of a woman who will not let you into her house even if she is screaming murder, however many are able to discern the thinly veiled innuendo of rape by anal sex. This song dangerously humorises, normalises and trivialises violence against women and is a poor influence on our young people and adults alike."
It added that accepting the song is akin to endorsing and welcoming its message as a part of our social attitudes towards women. It further argued that signing the petition was important because according the United Nations Development Programme (UNDP), domestic violence is endemic in T&T.
Highlighting statistics from the T&T Police Service, it said 933 rapes were reported in 2012 and 337 reported in the January-August period of 2013. It said it was important that the society of T&T does what it can to ensure that attitudes encouraging violence, especially sexual violence towards women, are not tolerated, propagated or institutionalised through culture.
In June 2013, Guyanese women's group Women and Gender Equality Commission spoke out strongly against the same song, calling it illicit and seeking to promote gender-based violence. A petition for the banning of the song was also circulated a few months ago by petition platform change.org. The controversial song, which won the Antiguan Road March in 2012, was subsequently banned there and also in Barbados. However, it is still receiving heavy rotation on local frequencies.
T&T on banning
The T&T Guardian spoke with a few radio station managers/programme directors, DJs and feminists to get their views on the song and whether arguments for it to be banned were justifiable. Programme director of Slam 100.5FM, Joel "Signal To Noise" Morris, said if it comes down to a total ban of the song, his station will abide by it. However, he thinks those who are making the calls should take into consideration that different societies have different perspectives on certain things and that includes music as well.
"There are a lot of songs past and present that convey wrong messages…are we to ban them all?" he asked. He said the song is highly requested at parties and on air and people seem to like it. "We will wait and monitor and, like I said, if it comes down to that, then we will comply," he said.
Station manager of I95.5FM/RED96.1FM, Tony Lee, said he has not really paid much attention to the song, but he is aware there have been some discussions surrounding it. He said he was curious as to why the song was being singled out, though, when similar songs have been played before. At Vibe City 105.5FM, selector Kamau Harriott, aka "dj Kaotic," supports a ban.
"It is really violent. They should have taken it off a long time ago, I mean the song is not new and it has already been banned in other countries. I don't support it and I don't play it at all. If they ban it I am cool with that," he said. Boom Champion 94.1FM's radio host Adrian "Third Base" Hackshaw said he has no problem with the song because it's just music. "In a court of law the singer of the song could say he's talking about a real door, it's people who are interpreting door to be a female body part," he argued.
'Song has no redeeming quality'
Feminist and advocate against violence and substance abuse, Natasha Nunez-St Clair, said she is all in favour of the song being banned. In a telephone interview, she said there was no need for that sort of misogyny on the airwaves. "I never listened to the entire song because when it got to the chorus and I realised what was being implied, it was enough to get me distressed," said Nunez-St Clair, daughter Hazel Brown, feminist and head of the Network of NGOs for the Advancement of Women.
Nunez-St Clair said the song was definitely not for airplay, as the message truly incites violence and rape of women. "People's reaction to the song, especially young women, think the song is catchy and funny. I don't think they have really taken the time to realise the illustration in the song can be an actual situation where a man impresses himself upon a woman. It may not influence a man to do it, but its message is negative nonetheless," she said.
LGBT gender and equality activist and feminist Stephanie Leitch said women have been historically violated through songs, which is unfortunately a reflective of a culture's ideology and how women are valued. "Calypso has historically carried the metaphor through double entendre but the metaphor cannot be at the expense of women's choice and autonomy," she said.
She said the ways in which women are consuming these kinds of messages were particularly disturbing and she wonders if it could be explained through cognitive dissonance or read differently. Dr Maude Dikobe, of the University of Botswana, in a 2007 paper titled Historical Culture of Gender and Heterosexual Violence in Calypso in Trinidad, said gender-based violence is a pervasive staple of T&T's calypso music and has been presented and encouraged in some male calypsonians' lyrics for a long time.
All attempts to reach Burning Flames' management for comment were unsuccessful.
Around the Web