While Venezuela's announcement that President Hugo Chávez's bout with cancer has taken a turn for the worse is making big headlines, there is another development in the Venezuelan drama that has gone almost unnoticed: high-level US-Venezuelan talks preparing for a post-Chávez future may have already started.
Well-placed US officials tell me that Roberta S Jacobson, the top US State Department official in charge of Latin American affairs, held a long telephone conversation with Venezuela's Vice President and Chávez-designated heir Nicolas Maduro on Nov 21, where the two discussed, among other things, the possibility of restoring ambassadors.
The talks, which were encouraged by Secretary of State Hillary Clinton, started with a US diplomatic approach to Maduro's office asking whether the vice president would take a call from Jacobson, the sources say. The answer was positive, and the telephone conversation took place shortly thereafter.

Asked whether she had talked with Maduro, Jacobson told me, "Yes. We are always interested in having a more productive relationship with Venezuela, starting with counternarcotics, and in order to have a more productive relationship you have to talk to people."
Details of the talks come as reports from Havana, where Chávez recently underwent a fourth surgery for cancer, indicate that he's experiencing a slow recovery. Maduro said Sunday that Chávez suffered "new complications" from a respiratory infection and his condition was delicate.
The behind-the-scenes talks were originally reported in a Dec 12 column by Venezuela's daily El Universal columnist Nelson Bocaranda, and in a Dec 14 article by former US ambassador Roger Noriega, a conservative Republican, in the online magazine of the American Enterprise Institute.
Noriega referred to the Jacobson-Maduro telephone conversation toward the end of his article, and lambasted US "career diplomats" for allegedly "legitimizing a narco-authoritarian regime" in Venezuela.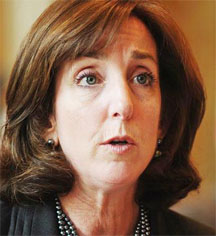 In addition, Noriega reported that Jacobson's deputy Kevin Whitaker had subsequently had a conversation in Washington with senior Venezuelan diplomat Roy Chaderton. US officials confirm that this conversation took place.
In his article, Noriega urged the US Congress to intervene to stop the talks, claiming that "an unconditional rapprochement may undercut efforts to indict senior [Venezuelan] officials for their drug crimes." Suggesting that Washington should not recognize Chávez's successor "until he promises to adopt democratic reforms," Noriega added that "career diplomats may get their wish of normalizing relations with Caracas, even if it confers legitimacy on a dangerous, undemocratic regime in Venezuela."
According to US officials, during the Jacobson-Maduro talks — in which both sides expressed hopes for a speedy recovery of Chávez — the Venezuelan vice president offered to exchange ambassadors on the occasion of the beginning of President Barack Obama's second term. Jacobson, in turn, is said to have proposed a step-by-step approach to improve bilateral relations, starting with greater cooperation in counter-narcotics, counter-terrorism and energy issues.
Under the three-step US proposal, the first test to restore bilateral relations would be Venezuela's acceptance of a visit by the top DEA regional supervisor based in Colombia, to map a plan of greater cooperation on anti-narcotic issues. While there are anti-narcotics officials at the US Embassy in Caracas, such a visit would give bilateral talks greater diplomatic weight, officials say.
My opinion: Both sides may have powerful reasons to seek a thaw as they prepare for the possibility of a post-Chávez era.
US officials would like Venezuela to allow greater cooperation on drugs, terrorism and energy, regardless of who is in power, to stop the country from becoming a drug-traffickers' paradise.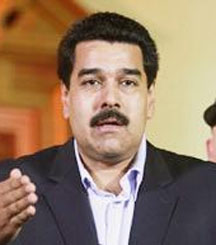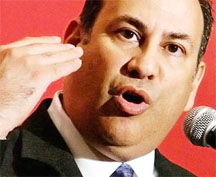 Maduro, in turn, may be buying time to consolidate his leadership at home. A hard-liner who is very close to Cuba's dictatorship, Maduro may have talked to Jacobson to send a message within the polarized Chavista movement that he's in charge, before any internal power struggle in Venezuela breaks out in the open.
Or he may have accepted the US offer to talk at the suggestion of Cuba, whose military regime is terrified about losing Venezuela's critical subsidies if Chávez dies. The Cubans may have told Maduro: "Make a truce with Washington, because the last thing you need while you resolve internal government power struggles at home is to fight with the Gringos."
Whatever the case, contrary to what US hard-liners say, there's nothing wrong with the two countries exploring ways to normalize relations. But considering that Venezuelan laws that may require new elections in the event Chávez cannot take office as scheduled on Jan 10, one can only wish that the Obama administration adds the words "democratic process" to its proposal to improve ties with Venezuela.
© The Miami Herald, 2012.  Distributed by Knight Ridder/Tribune Media Services.
Comments
CARACAS/HOUSTON (Reuters) – Venezuela's unraveling socialist government is increasingly turning to ally Russia for the cash and credit it needs to survive – and offering prized state-owned oil assets in return, sources familiar with the negotiations told Reuters.
By Carl Bildt CHICAGO – We are now in the final days of the industrial age.

During Men's Health Week, the man/woman in the street were asked to speak on their lifestyles and what they do to maintain their health or to encourage their significant others to lead healthy lifestyles.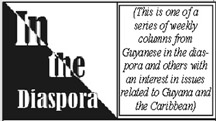 By The Caribbean Voice There are no reliable statistics on the amount of persons engaging in the use of illegal drugs or those described as addicts.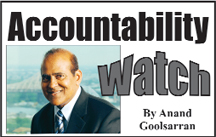 In last week's article, we referred to the two recognized methods of accounting for costs relating to the exploration, development and production of crude oil and natural gas: the "successful efforts" (SE) method and the "full cost" (FC) method.