African violets whose botanical name is Saintpaulia came originally from the hills of Tanzania in East Africa.
The leaves are green in colour, and somewhat hairy and fleshy with brittle stalks. African violets are not demanding plants, but if given regular and careful attention will produce flowers all year round.  They do best in moderate to bright light but not direct sunlight.  For best results, place them in a window corner.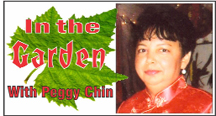 This plant grows well in an open but rich potting compost, and remember, it cannot tolerate water on its leaves or crown.  On the whole it needs just enough water to keep the soil moist, but  not soggy. Feed with a liquid fertilizer – Miracle Gro All Purpose or Miracle Gro African Violet Plant Food once a fortnight.
There are many hybrid plants with colours ranging from white, pink, blue, purple, red and mauve.  The flowers may have single five petals or semi-double or fully double.  Nowadays, plants with two-coloured petals are popular.
It can be grown from a leaf cutting in clean white sand and Pro-mix.
With the right care an African violet can last for many years.  My niece has one which is six years old.  She has to change the pot size at least once a year.
Until next week, Happy Gardening!
Comments
CARACAS/HOUSTON (Reuters) – Venezuela's unraveling socialist government is increasingly turning to ally Russia for the cash and credit it needs to survive – and offering prized state-owned oil assets in return, sources familiar with the negotiations told Reuters.
By Carl Bildt CHICAGO – We are now in the final days of the industrial age.

During Men's Health Week, the man/woman in the street were asked to speak on their lifestyles and what they do to maintain their health or to encourage their significant others to lead healthy lifestyles.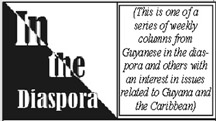 By The Caribbean Voice There are no reliable statistics on the amount of persons engaging in the use of illegal drugs or those described as addicts.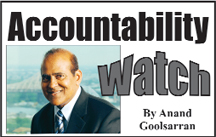 In last week's article, we referred to the two recognized methods of accounting for costs relating to the exploration, development and production of crude oil and natural gas: the "successful efforts" (SE) method and the "full cost" (FC) method.