There was an unplanned theme in the words of the women who spoke at the One Billion Rising – Guyana event this past Thursday. That theme, rejecting notions of using violence to end violence against women and the necessary inclusion of men in this process, was a turning point in how we address the issue of violence against women in the nation.
It was First Lady Deolatchmee Ramotar who first touched on the topic of using peaceful means to demand an end to the violence. Without even knowing what else had been prepared by the other speakers, she said, "We must not be tolerant of violence, but we must avoid cultivating a culture of hatred because hatred would only cause more violence. Violent retributions perpetuate a cycle of violence. It is necessary for the cycle to be broken."
The First Lady also spoke on the need for men to step up and become a part of the solution.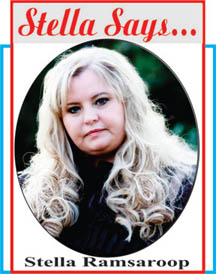 Dr Raquel Thomas-Caesar also spoke of the need for good men to do their part in protecting the women of the nation. In a speech that had the audience on the edge of their seats as she spoke of being pissed off about rape, she said, "Rape is about power, control, and domination. We live in a macho society to some extent, so where do we start with change? Of course it is a complex issue but change, I believe will only happen if we also involve men in solutions. Good men must step up and speak out; good men must be mentors to young men and women."
In her speech as the featured speaker, Former First Lady, Varshnie Singh, also spoke on the need for men to step up and do their part to end violence against women. She spoke of the need for a return to community spirit and caring about one another. Singh insisted that non-violent communication was the way forward – and I agree with her whole-heartedly.
It is interesting that none of these speeches were ….