Last week I argued that a state's constitution usually takes precedence over general notions of majority rule and I also indicated that the United States Federalist Papers were written to encourage the states to support the ratification of the Federal Constitution and that James Madison believed that one of the best arguments in favour of federalism was its capacity to keep both minority and majority factions in check.
Since racial, near permanent political factions, have been the bugbears of our society for longer than we would care to remember and most of us are now agreed that unless we find constitutional ways of sensibly dealing with them our development will remain suboptimal, it is my contention that the United States constitutional process and outcomes may contain some useful lessons.
It should be noted that Madison was directing his comments to the important state of New York at a point where the requirement that nine of the thirteen states had to ratify the constitution before it could have come into force had already been achieved. Madison may have been focusing on New York because it was believed that if that state did not ratify, not only would the union be weaker but there was a good chance that the legitimacy of the project would be questioned and the entire federal enterprise unravel.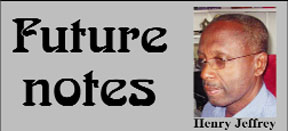 Be that as it may, two points are suggested here in relation to the question of majority rule and constitution-making. Firstly, ratification of a new constitution requires the votes of more than a simple majority.  In the United States, a two thirds majority was required before the constitution could come into force  and indeed, if my memory serves me well, when those  requirements were being considered, Thomas Jefferson, the third  President of the United States, supported the unanimity rule,  i.e. that all thirteen states should have to ratify before the federation could be established.
So the first lesson of this historic process, particularly for a divided society such as ours, is that if the fundamental rules under which we must live are to be legitimate, they must be adopted by and must gain the support of a super majority – to steal a phrase from international trade theory – it must be supported, in one way or another, by "substantially all" of us.
However, the story does not end there, for it is still possible for governments in office to make or try to make fundamental changes in our way of living based upon some notion that they are the legitimate government. This was the case with the 1950s/60s PPP regime, whose actions convinced sufficient national and international interests that, safe within its stable ethnic majority, it was bent on building a communist regime in Guyana.
The turmoil, loss of life and property to which this gave rise must not be forgotten.  Thus in framing a constitution, every effort must be made to preempt and stymie any such dangerous and divisive deviations. Here again, the outcome of the US process has something to teach us as it contains numerous vetoes against majority rule.
Firstly there is the Bill of Rights, which resulted from the concerns of those who during the constitutional discourses believed that their customary rights were not sufficiently protected by the proposals on the table.  James Madison's statement when proposing the constitutional amendments to include these rights is worth repeating, if only because it indicates the progressive kind of mindset that makes these efforts successful:  "I believe that the great mass of the people who opposed, disliked it (the Constitution) because it did not contain effectual provision against encroachments on particular rights, and those safeguards which they have been long accustomed to have interposed between them and the magistrate who exercised the sovereign power: nor ought we to consider them safe, while a great number of our fellow citizens think these securities necessary."
Then there is the major check and balance of the "separation of powers" which, in our mixed presidential/parliamentary system, (indeed, in Westminster political systems generally) is nothing like as powerful. In the USA, Congress has the sole power, which it cannot delegate, to legislate; with exceptions, executive power belongs to the president and precedent has established the judiciary as a check on  both of these through judicial review.
The bi-cameral nature of the US parliamentary system, with its disproportionate sharing of power, is another protection against majority dictatorship.  Congress is composed of a House of Representatives consisting of about 435 members and a Senate of 100 members. Regardless of its size, each state is represented by two senators and each member of the House represents about 655,000 persons.
Our constitution contains elements of supermajority, for example a two thirds vote is required to change the constitution, but nothing on the depth and scale of what exists in the US.  Madison referred to supermajority as a "shield to some particular interests, and another obstacle generally to hasty and partial measures."
The rules of both houses of Congress provide that supermajority votes can be required for the passing of certain measures and these are usually most regularly applied to taxation and federal budget matters. Changing anything in the US constitution is a formidable task and changing it to remove the existing checks and balances would be impossible!  A simple amendment to the Constitution requires that a Joint Congressional resolution proposing the amendment be carried by two thirds of the members present and voting in both the House and Senate.  Another way of amending the Constitution is by calling a Constitutional Convention, but this requires a majority in two thirds (33) of the states and ratification of any amendments from this process requires the approval of three quarters (38) of the state legislatures. In passing, expelling a member of Congress requires a two thirds majority in the House or Senate.
Between 1999 and 2001 we were given but did not make much of the opportunity to change our constitution in ways more in keeping with the nature of our society. I believe that this was largely because we were brought up in the shadow of the Westminster-type arrangement, got caught in the geopolitical confrontations of the day and suffered under an authoritarian PNC regime. Instead of focusing on the nature of our society, our focus was upon Burnham and the PNC and the system they created: with "good people" we will do better!
We must not forget that it was only about a few months before his death that President Desmond Hoyte began to question the current system and this is surely a major reason why the PNC did not make more of the last constitutional process.
So, opportunistically, the PPP/C has now come to appreciate that outside of its constitutional context, majoritarianism is of little relevance. The other part of the lesson is that societies are only at political ease with themselves and only prosper when the framework within which they are ruled is agreed upon and can only be changed by "substantially all."
Comments
Since the festival of Christmas commands a pre-eminent position – of observance and celebration – on Guyana's Annual Calendar of National Events, I thought I'd pen a few lines to provoke thought and meditation relevant to the "Real Reason for the Season".

To mark the anniversary of Martin Carter's passing on December 13, 1997, Gemma Robinson looks at Carter's Poems of Succession, published 40 years ago this year.
By Naicelis Rozema-Elkins It is about time, past due in fact, that the problem of sexual assault by teachers in our school system is addressed.

Focus on Guyana's National Budget 2018 represents the twenty-eighth edition of this Ram & McRae annual publication which highlights, reviews and comments on the major issues surrounding and raised in the National Budget.

By Mark Leonard LONDON – Over the last few weeks, media around the world have been saturated with stories about how technology is destroying politics.