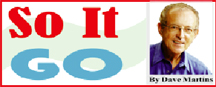 The curtain is only just down on the recent Limacol Caribbean Premier League cricket tournament, enjoying sold-out games and strong sponsorship, and here comes the usual wailing in the press about the demise of cricket propelled by the T20.  Last week, two of our esteemed cricket pundits, broadcaster Tony Cozier and former West Indies player Michael Findlay, were at it.  Cozier, with an unabashed love for the sport, is concerned that West Indies players in the shorter T20 game will be at sea in Test conditions they will soon encounter overseas.  Findlay takes a wider view saying he is in doubt "whether this type of cricket will help to move the game forward; I see the stands [in T20] are full to overflowing,  people are enjoying themselves…but  how much is this helping first-class cricket?"
Mr Cozier and Mr Findlay have made massive contributions to cricket in the Caribbean,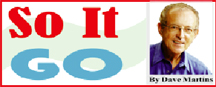 and indeed the world, but they are, like many cricket veterans, refusing to face the reality:  in today's fast-paced and entertainment-oriented world, T20 is precisely the package that fans and, in parallel, sponsors, want in their cricket.
We have only to look to see that everything that is wrong with Test cricket – matches lasting a week; frequency of drawn matches; no restrictions on negative bowling; long periods of boring play – has been remedied in the shorter game that takes 3 hours, is full of constant excitement, emphasizes scoring rate, and, even entertains fans with an array of cultural entertainment and promotional diversions every time the action on the field stops. The writing is on the wall; cricket fans have put it there in block letters six feet high.
We have only to look to see that far being the demise of cricket, the T20 game now stands as the sport's salvation, bringing back crowds to the stadiums and gaining adherents where previously none existed. In the shorter game, because of the severe 20-over limit, something important is happening with virtually every ball; when it's not (eg, dot balls), the batting side has a problem.  The reduced opportunities to score runs critically eliminates plodding, wait-and-see play, and propels the constant action which draws the fans in droves.
Purists of traditional Test cricket will speak with passion about the discipline required for a world-class Test player, and of the strategy involved in the long game, and of the patient techniques of bowler ensnaring batsman and batsman figuring out bowler, and of the intricacies of building an innings, but those are the characteristics of a game that time has passed by.  Today's sports fan, living in a fast-paced, action-now world is not interested in those exercises, and you don't have to do any laborious study to tell you that.  The cricket fans themselves are telling you, loud and clear; they're leaving Test cricket behind. Tony Cozier himself has frequently pointed to the constantly declining attendance at Test matches and Mike Findlay concedes, "I see the stands at T20 full to overflowing and fans are enjoying themselves. People are not going to first-class matches any more and that is also evident with the Test matches…and if you can't get people to come to this type of cricket then it will be hard to sustain the longer versions of the game."
My columnist pal Vic Fernandes, a former Test cricket follower, points to the T20 surge. "My daughter Rebecca is a classic example; she went to one cricket match some years ago and was bored to tears. Today she doesn't miss a T20 game, she knows the players, she has all the shirts and other promotional gear. In 30 years' time when all of us may be watching from another place who will be following cricket? Rebecca, her children, her friends and so on."
The corporate sector is also noting the writing on the wall, and the WICB, battling with the scarcity of sponsors in Test cricket, is probably adding up the numbers, in partial shock, at the sight of 33 sponsors flocking to support T20, and particularly at US celebrities getting on the bandwagon.
In traditional cricket, we are dealing with a long colourful history and a powerful one with some majestic sportsmen. We will continue to hear recriminations for the change in the game, and the shift away from "real cricket", and one can understand the nostalgia for that earlier time particularly when the West Indies team ruled the world.  It is also fair comment that some aspects of T20 can border on the tawdry, and that some of the promotional gimmicks fall flat (the ridiculous 'Bouncer' mascot; the high-school design of the team logos; some inane announcers).  But overall, in an entertainment-oriented world, where consumers have reams of diversion choices, T20 is a significantly more marketable descendant of a father who is long in the tooth, short on appeal, and is being left home in his rocking chair, more and more, by his shrinking family of fans.
The writing on the wall is also there for today's players who are inevitably gearing themselves now, not for first-class cricket, but to join the other players earning huge paydays from the massive T20 crowds. Tony Cozier quotes a comment from former West Indies paceman Joel Garner in 1998: "Chris Gayle is a young player with a lot of ability and a lot of confidence [and] I think if he continues in the way he's going he should be one to look out for in the future." Garner's comment, recounted in Tony's column this week, is notable as a prediction of Gayle's promise being realized, but ironically in a completely different game than the one being contemplated in 1998.
The sport we knew back then is largely a memory; the new game in town is T20, and here's another reality it has created: young batsmen coming up now in the Caribbean are almost to a man dreaming, not to be the next Chanderpaul, but the next Gayle.
Around the Web