The fact that St Cuthbert's (Pakuri) is just a few hours' drive from the capital may be responsible for the village losing some of its cultural identity and heritage, but there are still those who are striving to ensure that that next generation knows what it means to be an Arawak Amerindian.
Located 12 miles off of the Linden-Soesdyke Highway St Cuthbert's is nothing like it was perhaps even 20 years ago, as back then most of the buildings would have had thatched roofs with the walls made of wattle and compacted mud.
Today all the buildings, except one, could be considered to be 'modern' although many are lamenting that the community can no longer be considered a traditional Amerindian village.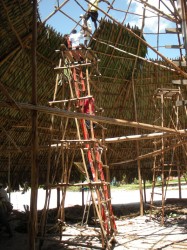 For one thing most of the 1700 plus residents do not speak the original language of the area ‒ Arawak – and it is not being taught to children. The language is "fleeing like a racehorse," as one resident described it. And even some of the older residents are of the opinion that the single thatched roof building, which is said to be the oldest in the village, makes the village "look bad." The owners of the wooden building no longer live in it, although it is occupied, and the thatched roof is replaced from time to time.
A recent visit to the village saw preparations in full swing for Heritage Day ‒ observed yesterday ‒ as  the finishing touches were being added to a benab, and piwari and bush meat were being prepared to be sold during the celebration.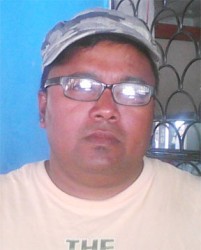 But even as that was being done some expressed regret that even during Amerindian Heritage Month the residents were not keen on keeping the cultural traditions of the village alive. The village has come a long way ‒ it now boasts nursery, primary and secondary schools along with a health centre and police station ‒ but there are those who long to have it get back to the basics and retain the heritage.
At 242 square miles in size the village is said to be one of largest, more populated and developed Amerindian villages. At one time there were 32 shops located there.
And apart from the village not maintaining its heritage others have decried the rising incidence of social ills such as domestic violence, rapes, child abuse and the use of illegal drugs.
'Individualistic'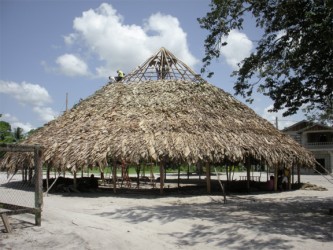 Fifty-four-year-old Leyland Clenkian, a former Toshao of the village and a retired teacher, recalled that during his childhood only the school and church had zinc and shingle roofs respectively and could be termed "modern buildings."
Clenkian said he is happy with the progress of St Cuthbert's but is unhappy about the lack of cooperation among villagers to work towards improving the village in all aspects.
"In the past the village was more close knit but now that the village has progressed the people have become more individualistic… and that is not a good thing, but it is the fact and so I must not hide the fact because I would suffer with it."
He expressed the need to see his fellow Amerindians "get back the Mashramani sprit" [of working together] so they can build things that they need instead of being critical and suspicious about everything.
"I want to see the old Amerindian spirit of cooperation come back…" he said, adding that even if help from the government and other sources is received the village must be prepared to make their contribution to get things done.
He teaches the Arawak language which he said is "fleeing very fast; it is like a racehorse right now, you can bet on it. But I am trying to restrain it, putting a bridle onto it and teach the children."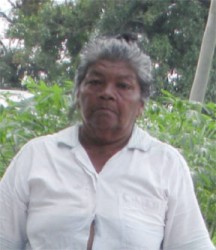 It is Amerindian Heritage Month and the former Toshao said he saddened by the fact that people "don't seem to put that energy [into celebrating their heritage]." He said the fact that the heritage celebration in the village "does not have any spring" is even sadder when one considers that it originated in St Cuthbert's, even though it was just a day and not a month-long celebration.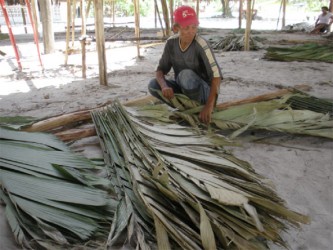 And deputy Toshao of the village, Brenda Causway, who is also the headmistress of the nursery school in the village, expressed some of the same sentiments.
"[We] are not living the life that we use to when I was small… the people were more cooperative, loving and kind to each other, more united and people were willing to work together."
Causway was elected to the position of deputy in April of this year, but she is already disenchanted because while she was chosen by the people she has been unable to work with the Toshao in addressing some of socials ills affecting the community. The use of alcohol and illegal drugs is plaguing the village and even though there is a police station this has not helped to address the illegal activities.
While she would not reveal names, Causway said that the relevant authorities should ensure that persons they send into the village to help address certain issues should be impartial and work towards really looking into the matters instead of "agreeing with the people."
Of recent she said they have had two cases of rape ‒ one where a woman was raped by multiple persons ‒ and the other was not even reported to the police.
"It is really bothering me, I would like the people, especially the women to come forward and stand up, but they are not doing that. I tried getting them to meetings, talking to them, you know get them to come out to stand for themselves… but it is not happening," the deputy Toshao said.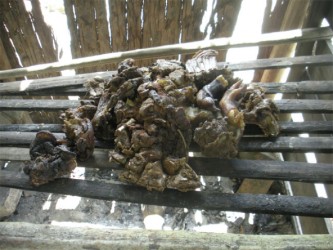 Recently Minister of Amerindian Affairs Pauline Sukhai had a meeting with villagers and Causway said "from then to now I am really down," as while people came out the Minister did not listen to their concerns and gave no satisfactory answers.
Further, Causway said the Minister did not want her to say anything and she is now so despondent that she wants to leave the council, because while she was voted in she cannot function properly and issues affecting women and children are not being addressed.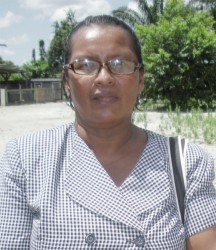 Child abuse is an issue and it occurs many times when parents are under the influence of alcohol, and when they are approached "they would tell you bluntly that is not any of your business."
And the culture of women begging for their husbands who had battered them is also very prevalent, and so while a few reports are made to the police, after the men have been held for a few hours the wife would beg for the matter to be dropped.
She did concede, however, that many times the woman does not have anywhere to go if she wants to leave her abusive husband.
"Some of them would come to me and say, 'Miss Brenda you know I am willing to leave my husband but where am I going to go?'"
'Good old days'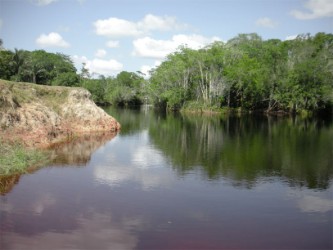 Eighty-two-year-old Stella Andrews will regale you about what used to be the "good old days" of the past and she like many is happy that the village has progressed, but wants the young to know about their heritage.
She recalled in her childhood days the village was very small, just a few houses and "a lil old school and a old church," and she attended the school.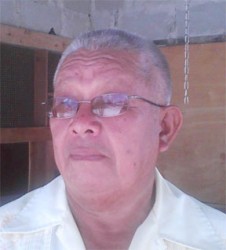 The village has grown so much that she does not know all the residents, joking that "me ain't know me own grandchildren."
"A lot of changes," she responded when asked how the village had changed since was a child. She recalled that "in those days we didn't know anything about rice, flour, sugar and bread and these things. It was just cassava bread and the old people dem plant farm and you use to get you eddoes, bananas, everything."
In those days they used cane juice to sweeten their tea and as a form of sweetener for other things, and they used lemon grass to make tea, but those are really things of the past, the grandmother said, and nowadays children are accustomed to tea bags and Milo.
"This nowadays children dem nah want dah [lemon grass], you give them you guh see if dem nah guh throw it on you."
Sadly she said the younger generation are not in tune with the village's rich heritage and are strangers to its traditional activities.
"Now they can't even talk the language… they don't know to talk Arawak; when I would talk it me grandchildren would laugh me and ask me wah kind a stupidness I talking," Andrews said adding that it makes her sad.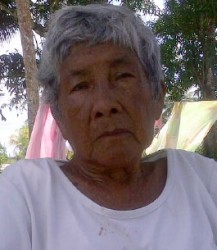 And Andrews has had a tragic history; while she has four children alive she painfully recounted that many years ago she was the mother of five children but a fire that flattened the family home, which had a thatched roof at the time, also took the lives of her five children and she was the only person who escaped alive. Her husband was not at home at the time.
"Me house burn down flat, and that was bush [thatched roof], nah like now zinc and thing… me alone save, people pull me out, is suh me get out," but the children aged 10, 7, 5, 3 and six weeks, all perished in the fire.
The fire started from a lighted lamp and because they slept in hammocks with nets over them, Andrews said that it was difficult to get the children out as the older ones became entangled in the nets and were unable to free themselves and the house burnt so quickly she was unable to save the younger children.
She remembered that she was so badly burnt that she spent a lengthy period in the hospital and she feels it is due to those burn injuries that she suffers from some pain now.
"Pain all over me back, head, foot," she lamented, which she said was not an issue when she was younger, since she bore four more children and did not have difficulty taking care of them.
'Piwari woman'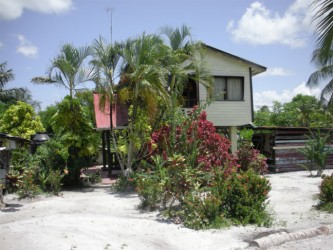 Fifty-two-year-old Shirley Daniels who is known as the 'piwari woman,' as she is very good at taking the 'cassava melee' then placing it in water to ferment resulting in the piwari beverage, said that while the beverage is "hard to make" she has been doing it for years even though sales have been declining every year. She explained that she first has to grate the cassava then sieve it, and later put it in a pan "and bake it, roast and then boil it in me big karahi, and when a finish boil it, ah strain it." Sugar is added and then the substance is placed in a barrel where it is left to ferment for three weeks and later sold for $300 per bottle.
While she is not the only one who makes the drink in the village, she is one of the most popular piwari  makers and she hopes her barrel of drink will be popular during the celebration.
"The village has changed a lot because long time we ain't living like how we living here; we punish to grow because that time was not modern days like now…" she commented.
But she cautioned that in those days they farmed their own food but now "everybody living on the fertilizer food and that is how we dying fast."  She has her small garden but said the young are not involved in farming and "dem who farming becoming older and older."
And 35-year-old Pierre Andrews, also a former Toshao of the village, said while it is the modern thing to change from thatched roof to zinc this was also influenced by the fact that residents many times depend on the rain for water and to access this from the thatched roof is not hygienic.  There is a well in the village but not many people have pipes leading to their homes and others have to go to public pipes placed at strategic points.
Meanwhile, Pierre is concerned about the fact that there are not enough constructive activities for the youths of the village to be involved in and many times they end up in the shops drinking alcohol.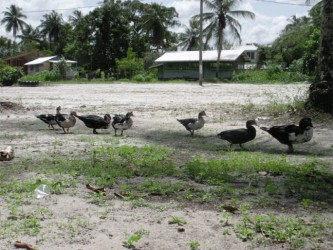 "If they have an alternative I am quite sure about fifty per cent would say let us go and bounce a ball or play volleyball," he said, as the village has been involved in competitive sports for years.
He also wants skills training for the youths and more job opportunities to keep the menfolk, most of whom work outside the village, in the community to exert an influence on their homes and children.
"If we have employment within the village itself it would be better in the long term," he said.
He is also concerned about the preservation of the village's cultural identity.
And he said the police station in the village has not helped much and he believed for the lawmen to really make a difference there needed to be a partnership between the police and the village council.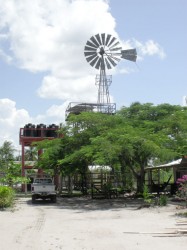 "They have to work hand in hand, and if they don't work hand in hand there is going to be a lot of problems because when things happen some people rather go to the police station then at times some rather go the Toshao, so that is where the problem is because at times there would be conflict of interest and things like that," he said.
He too mentioned that violence against women was a serious concern coupled with the use of illegal drugs which seemed to be the norm, and as such more emphasis should be placed on the youths.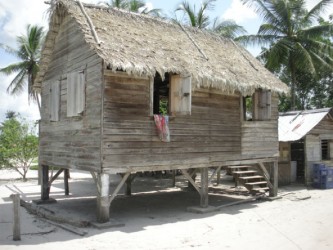 And while the access road has been improved and the government must have spent millions to have this done, Pierre said if the workers from the Public Works Ministry had listened to the advice from the villagers the road would have been in a better condition. It has been deteriorating and parts cannot be used when it rains. He said villagers would have advised the workers not to just straighten the road but rather to make detours to escape the swampy areas and take it through higher ground. He said the money allocated to the road was all used up before the road was completed, because there were a few times when the workers were forced to return and repair parts of the road which had washed away when it rained.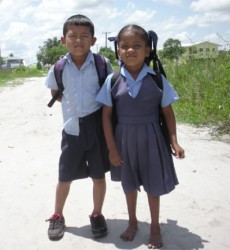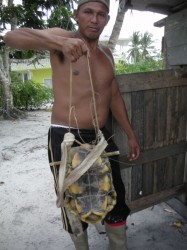 Around the Web