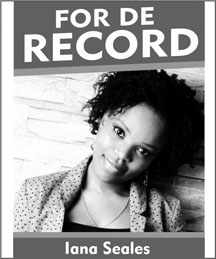 Increasingly we are operating in a society where tyranny in the workplace has become a threat to both freedom and dignity of work. The Guyana Times resignations this week shows how journalists, in particular, are forced to work under difficult conditions—they are asked to voice stories they have no creative control over, or read reports they did not write, and even worse, assume responsibility for negative stories targeting a particular individual or company.
The need for responsible journalism and a departure from sensational reporting aimed squarely at getting as many eyes as possible dominate discussions about the local media. We also discuss press freedom and its central role in our democracy, and occasionally we reflect on the important struggles—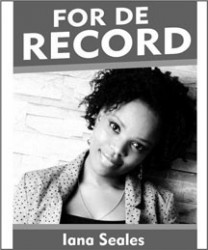 some dating back decades—that have been waged to build a society where government and a free and responsible press can co-exist. The true scope of press freedom here remains disputed although the administration would argue otherwise.
We talk about these issues time and time again. What we hardly talk about is the corruption of journalism as a profession and everything that it stands for. The language of the press is a language of ethics and truth; it is a language of being principled and true, true to the story and true to one's self. But depending on where you work locally, the 'self' in question is inevitably compromised.
Earlier this week, Guyana Times/TVG Channel 28 journalist Leana Bradshaw resigned from the news outfit after refusing to read a news script that concerned rival newspaper publisher, Glenn Lall. Two colleagues—Sabatini Daniels and Whitney Persaud—stood in solidarity with Bradshaw and also tendered their resignations. The journalists found themselves embroiled in an ongoing feud between Guyana Times owner Ranjsinghi (Bobby) Ramroop and Lall, owner of the Kaieteur News, and they took a position, possibly out of frustration. They chose to resign; to walk away from a fight they have no business being a part of.
Notably, two considerations arise from the resignations and the ongoing feud. First, the serious business of informing the public, which is a central role of the local press—if not the most important role—has now become subsumed by a very public feud between two private media owners. Second, a journalism culture has taken root in our society where practitioners are called upon to not only fulfil work-related duties but to compromise their integrity. In other words, your bosses are not just asking for your sweat, they are asking for your souls.
In the wake of the resignations, the media community is yet again pausing to reflect on ethics in journalism, its varying interpretations here, and the difficulties of working in a personality and politically-driven environment. The reality of life in the media in Guyana is pretty messy and very few within our community could recognise their true 'self' after a few months on the job.
The late David de Caires—co-founder of Stabroek News—lived by a journalistic principle which he passed on to young journalists entering his newsroom. He often said, "It doesn't matter where you stand because where you stand is not important." That is, your beliefs and prejudices are not important to the story. Thus the reader should at no time be able to discern "where you stand." To a young rookie in the newsroom, this meant that the story must be objective.
But as observed, objectivity is no longer the only challenge.  Local journalists have been labelled, "malicious," "partisan," and called "carrion crows," among other derogatory expressions. They are routinely accused of having a particular agenda when, in fact, the only real agenda is the one in some newsrooms that are asking journalists to compromise their professional integrity.
In a joint statement following their resignations, Ms Bradshaw, Ms Persaud and Ms Daniels said:
"…Implicating reporters in the personal vendetta, as is evident, is threatening their personal lives and character. While those who write such articles are not in the spotlight or given credit for their writing, the anchor and reporters are forced to put their voices and images to the content of the stories they believe go against their professional values and credibility."
This media culture or rather newsroom ideology that is crippling the profession and disconcertingly posits that "you must be willing to compromise if you are working with us" has no place in our society and our media environment. Journalists in our country must guard against any attempt to compromise their integrity, even at the risk of being out of work. It is true that jobs are difficult to find and we have families to feed, bills to pay and so on, but preserving our 'self' and our integrity is a greater responsibility.
I know several journalists across our country who are practising ethical journalism in this difficult media environment that is filled with hindrances. In fact, I know an entire newsroom filled with them. By example, they provide us with an important reminder: journalists are required to deliver the news with integrity and decency, but also they are required to respect the dignity and intelligence of the audience as well as the subjects of the news.
In support of Ms Bradshaw, Ms Persaud and Ms Daniels, I condemn the media culture which claims to give young journalists an opportunity to grow and the freedom to work yet stifles creativity and puts pressure on journalists to compromise. If indeed, Ms Bradshaw was shown the door and invited to quit because she objected to reading a news script that went against her values as a professional journalist, those in the hierarchy of the Guyana Times/TVG media outfit ought to be ashamed for not only letting her leave, but for failing to uphold the core principles of their practice. If they are unsure exactly what those principles are, they need only ask Ms Bradshaw.
Guyana Times/TVG has since said in a press statement that Ms Bradshaw had expressed fear for her safety and "retaliation from Lall." Even if one were to accept this to be so, who put her in that position? I am of the opinion that Lall was not the real concern but rather a question of integrity and preserving one's self. By saying no to reading the script, distancing herself from the Lall reports, and by quitting she has done just that.
The time has come for local media practitioners to protect personal integrity in the pursuit of their professional duties. Leana Bradshaw, Whitney Persaud and Sabatini Daniels showed courage when they walked off the job, and importantly, they sent this message: "You could have our sweat, but not our souls."
Have a question or comment? You can connect with Iana Seales at about.me/iseales
Last week, Stabroek News began offering readers a new Saturday column –For de Record—written by Ms Iana Seales. Ms Seales, a former Stabroek News reporter, is a Chevening scholar and has a Masters in International Conflict Analysis (University of Kent). For de Record replaces Stella Says, which was written by Stella Ramsaroop, who is no longer in a position to continue the column.
Around the Web