By José Miguel Insulza, Secretary General of the Organization of  American States
Today, in one of the countries of the Americas a girl will be born and her birth will not be registered.
Without a birth certificate, her life will begin in exclusion, with difficulties in accessing needed health checks and vaccinations in the first months of her life. In a few years, this girl will want to go to school, but without a birth certificate she will not be able to complete her education. When she reaches adulthood she will not be able to get an ID card, open a bank account, become part of the formal economy, or exercise her political rights.
Her existence will go unnoticed by the state, which will not witness her name, her parentage and her potential and will not include it in planning its social policies.
This girl is not alone, there are millions like her. Data from the Inter-American Development Bank shows that in Latin America and the Caribbean, one in 10 children have no birth certificate, which is to say one in 10 children is invisible to the state. They are indigenous children and Afro-descendants, they are girls from the most rural areas of our hemisphere, and they are children who may be victims of neglect, forced labor and illegal adoptions.
Conscious of the fact that birth registration and the right to identity is the gateway to the exercise of all other rights, the Organization of American States has committed itself to support member states in their efforts to achieve universal registration in 2015. The causes of the under-registration of births are multiple and linked to economic, political, administrative, geographic and cultural conditions.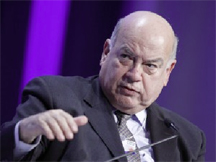 UNICEF has identified a greater tendency to underreporting in girls and boys born into low-income families in rural communities, who are children of single mothers, are born in post-conflict areas and whose parents were not registered.
How do we fight under-registration? How do we ensure that every child and adult can have a civil identity that facilitates access to the benefits of our democracy and the development of their individual potential?
Since 2008 the Program for Universal Civil Identity in the Americas adopted by the 34 member countries of the OAS General Assembly in Medellin has been taking action on this issue. During these five years, the OAS has developed projects in 18 countries in Latin America and the Caribbean, regularizing records, delivering identity cards and birth certificates and thus cutting the cycle of exclusion of millions of children and adults.
This has been accomplished with political will and the commitment of governments to invest in public policies that promote free and accessible birth registration, with support from the international community. We have seen it in Paraguay, Bolivia, Ecuador and Peru where the mobile civil registry units are serving extremely difficult to access rural and border areas, bringing registration to these communities.
We have been partners with Guatemala and El Salvador in the installation of civil registry offices in hospitals, so that no child leaves the clinic without a birth certificate.
We have seen how the authorities in Haiti and Honduras have made enormous efforts to deliver identity cards to millions of people, in order to ensure that on election day, everyone can exercise their right to vote. In the Eastern Caribbean, the OAS has supported the effort to digitize 2.5 million birth certificates dating from the late nineteenth century to the present.
As we move closer to the year 2015, we know that our work will only be fulfilled when we are certain that every child born in the hemisphere has a name, a nationality and the recognition and protection of their country.
That task is yet to be achieved.
Around the Web