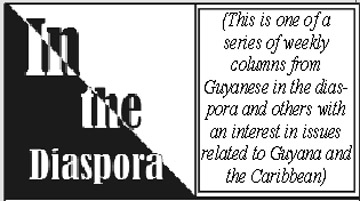 By Hilbourne Watson
Hilbourne A. Watson is Professor of International Relations at Bucknell University, Lewisburg, Pennsylvania   
Editor's Note: A shorter version of this article appeared in the Jamaica Gleaner on May 12, 2013.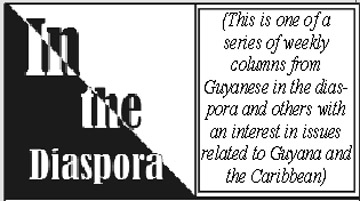 Jamaican immigration lawyer, Ronald Mason, penned a "Commentary" that was published in The Gleaner, Sunday May 5, 2013 under the title, "Kick CARICOM to the kerb".  Mr Mason declares:
"I am a Jamaican; I am NOT a Caribbean man. I want no part of the totally useless creation we label CARICOM. The peoples who populate those islands 1,000 miles away from my home are not brothers and sisters. There has been some cross-breeding, but it's statistically insignificant to warrant the familial term 'brothers'".
Mr Mason's hyper-nationalist reaction to the "CARICOM brand" is understandable; however he fails to improve our understanding of the distinction between CARICOM—an organization established by a number of former British West Indian colonies in pursuit of regional integration—and the societies he dismisses with contempt and derision.  Mason's nationalist themes reflect a deep sense of "fear and loathing" that capitalist globalization reinforces, and he misses the point that his personal encounters with other West Indians do not justify the crude outburst against West Indians living in Jamaica and other Caribbean societies.  He sees mainly the differences that separate Jamaicans from his notion of a singular mass of population that makes up the Eastern Caribbean, ignoring the complex cultural reality of class, gender, race, ethnicity, language that help to shape diverse perspectives.
There are political parties and movements made up of ultra-nationalist and neo-fascist groupings in the European Union (EU) that employ xenophobic outbursts to target other European "foreigners" and immigrants from the non-European world.  Capitalist globalization exposes the inability of nationalists to provide the increasingly insecure and vulnerable mass of working class people and others with ways to escape the contradictions that accompany the deepening of economic, social and political inequality and alienation that come with capitalism.
Mr Mason says openly what some of his counterparts in all CARICOM countries dare not express so candidly; however, the Jamaican working class deserves a more thoughtful explanation of the problems unfolding at the regional and global level.  CARICOM was created in 1973 to replace CARIFTA and foster regional economic integration. However, while the organization has made significant advances in functional cooperation, it has made marginal progress in regional economic integration in terms of the deepening of "inner structures" of science, technology, capital, and large numbers of highly trained cadres of professional and technical workers required for any dynamic and strategic regional economic integration.  There are real constraints arising from very limited economic scale, scope and depth of science and technology, research and development, investment, production, labor productivity and exchange within the global capitalist economy.  The search for competitiveness remains elusive as a necessary driving force, a factor that compels the leading CARICOM-based business strata to treat CARICOM as secondary to their primary objectives of capital accumulation. The fact that CARICOM is not a viable regional market to support and sustain their specializations as well as the expanding needs of the mass of workers force businesses to search for alternatives via strategic alliances in pursuit of global competitiveness.
When functional cooperation in tertiary education, sports, natural disaster management, and formal coordination of political and administrative processes via the regular assembly of Heads of Government becomes a substitute for regional economic integration, the tendency is to use myth, which displaces the "historical quality of things", as a substitute for human agency and social reality.  Mr Mason, much like the CARICOM he criticizes, focuses on symptoms rather than causes of the regional crisis, reinforcing the point that all nationalisms sooner or later become dangerous, where the needs of the majority from Belize to Guyana are concerned.  He panders to a form of Jamaican exceptionalism that sinks to the same depth we find in, say, Barbadian exceptionalism and other contrivances that make the mind feel the way things have never been.
Mason believes that CARICOM hurts Jamaica and Jamaicans.  Counterparts in the EU from Scandinavia to France and Italy blame globalization for destroying jobs and eroding national cultures and identity, inattentive to the contradictions between the goals of capitalists and nations.  Capitalists demand open borders to make the world their real marketplace while nations expect borders to shield them from forces they cannot control in postnational times.  Companies based in Jamaica or other CARICOM societies that have regional or global reach are forced to confront the challenges, which capitalist globalization forces them to embrace in the face of the unacceptable strictures the nation form imposes on their activities. Take, for example, the dominant company currently representing the so-called "Barbados Brand"—Goddard Enterprises Limited (GEL)—which deepened and expanded its operations within CARICOM, while forging strong links with companies in Latin America, Canada and Europe.  When GEL started in the supermarket business in Barbados decades ago, the Goddard family sent their sons to Canada for college education and business training, and their boys returned home armed with the Canadian supermarket model, which they successfully operated in Barbados.
When the global market pressures intensified, GEL restructured and diversified their operations, while taking advantage of every incentive that the ruling political parties in Barbados provided.  GEL set up their Flight Kitchen business, which provides all air lines calling at Barbados with meals and other services, and operates Flight Kitchen in Central and South America and markets a brand of Barbados rum in North America, the UK, continental Europe, Australia, New   Zealand and beyond.  GEL is highly visible in the Caribbean with insurance services and other links; however they appreciate that the entire Caribbean market is too limited to sustain competitiveness within global capitalism.
Serous thinkers on the Caribbean political economy scene know that the level of production, investment, and trade integration within CARICOM is low and complicated by intense pressures from global market integration. When we exclude trade in Trinidad's oil and gas commodities, the extent of intra-CARICOM trade declines dramatically.  Trinidadian business interests acquired considerable assets in Barbados to the chagrin of Barbadians who fail to appreciate that sovereignty, capital, and state power are not tied to territory.  CARICOM includes original members and Haiti and "associate members"—non-independent British territories—and observer states like the Dominican Republic, Puerto Rico, Colombia, Mexico, Venezuela, Aruba and Curacao.  Every Caribbean country would have to be included to create an entity with a limited degree of potential for viability.  CARICOM is plagued by structural economic unevenness in the productive forces, limited foreign investment and marginal economic performance, exchange rate issues, limited labor mobility, heavy debt to GDP ratios, widespread poverty, and skewed distribution of benefits from production and trade.
One entrenched myth that politicians, technocrats, and many academics across CARICOM share is that member governments lack the 'political will' to bring about meaningful regional economic integration—this  claim is a naïve assertion where the means of production are privately owned and production is for private capital accumulation rather than national or regional development.  Many academics wallow in popular misconceptions including that the political division of the world into sovereign states corresponds with national economies, and countries compete with one another in the global economy in pursuit of national economic development.  This myth dominates the moribund state-centric ideology found in mainstream International Relations.  The fact is that no single state has ever had absolute sovereignty or total control over its borders: the fact that the Caribbean Single Market and Economy (CSME) could not be implemented   confirms that CARICOM does not represent a zone within global capitalism for a viable single market and economy.  Globalization removes the ideological blinkers from the CARICOM mystique and compels businesses in member countries to fight to deepen their integration into North America and the EU with which they share economic, commercial and financial links.
The chatter over the Economic Partnership Agreement (EPA), which CARICOM members signed with the European Union in 2008 highlighted certain contradictions within global capitalism, by showing that the most advanced sectors within global capitalism shape the trajectory along which the subordinate capitalist and state entities participate in the international division of labor.
CARICOM's members of the "political class" acknowledged, when they signed the EPA, that they were simply deepening their integration into the EU zone, and thereby confirmed the absence of a viable alternative, given the terms of their participation in the international division of labor. The negotiating strategy, which the Regional Negotiating Machinery (RNM) followed, also reflected the interests of the "political class" and business strata that are bent on forging transnational linkages in neoliberal times.  I was made to understand that significant funding for the existence and work of the RNM in support of deepening the links between CARICOM and the EU came from the EU and/or Canadian sources.  The Canadians expressed doubt that the future direction of most Caribbean countries favor any deepening of Canada-Caribbean economic, industrial, technological and trade ties, and NAFTA has systematically eroded the marginal competitiveness Caribbean countries had in certain offshore assembly and other activities.
Ronald Mason fixes his gaze on Canada, which lacks any interest in what he imagines for Jamaica's court of last resort—it seems strange that as a rabid nationalist Mason thinks that Jamaica needs a foreign court of last resort.  It would be far more interesting to hear how leading Jamaican businessmen view CARICOM.  The unfolding of the postnational moment finds Mason trying to advance by looking back in search of solutions that offer no real alternative to the predicament facing Jamaica and the wider Caribbean.
We can hardly avoid asking the following questions about CARICOM:  What is to be the future of an entity like CARICOM in a relentlessly globalizing capitalist economy?  What is CARICOM doing to improve the chances for the broad mass of working people inhabiting the member countries to reproduce themselves?  Beyond their work as functionalists, what do CARICOM senior technocrats and its other bureaucrats do to effectively stimulate science, technology, R&D, investment, production, and employment to broaden and deepen the chances for raising the standard of living of the majority of working class people in the Caribbean region, considering that the large capitalist enterprises do not view CARICOM as substantively viable?
I recall from an exchange with Professor Ian Boxill (UWI, Mona) about his published UWI graduate thesis, about the role of "ideology" in the CARICOM regional integration process, in which he concluded that certain Jamaican business interests viewed themselves as outliers on the ideology of CARICOM regionalism, suggesting that they were already looking beyond CARICOM.  In capital's quest to reproduce itself ideology tends to hold very limited if any appeal, which does not seem to resonate with Mason's preferences.  It is worth reminding Mason that the "cross-breeding" he deems "statistically insignificant", when put in the larger world historical context, has served as a necessary bulwark in the war against all forms of nationalism and xenophobia.
Comments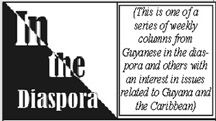 The recent launch of an integrated health service delivery network in Region One with no mental health care component was rather puzzling, given that the World Health Organization (WHO) has long stressed the need for mental health care to be decentralized and integrated into primary health care.

By Kala Ramnath Kala Ramnath received her MPhil in International Relations from Trinity College, Cambridge University and her PhD from the University of Hull.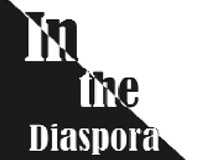 By Clarence Trotz. With an introductory note by Dr. Frank Birbalsingh Frank Birbalsingh is Professor Emeritus of English, York University.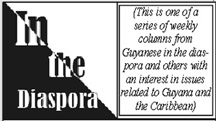 By Ryan Benschop Ryan Benschop is 17 years old, and is currently studying four subjects (Business, Economics, Law and Psychology) through the Cambridge International Advanced Level programme at Nations' Sixth Form College.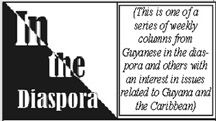 By The Caribbean Voice The Caribbean Voice is a New York-based NGO that has been involved in social activism since its launch in 1998.