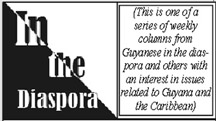 Diaspora Column Editor's Note:
Jamaican Richard Hart, historian, trade unionist, lawyer and teacher, died in the UK on Saturday at the age of 96. I found out about this significant passing online, from the Facebook post of a Caribbean colleague in London who had known him since childhood. At the time of writing this, there has been no mention as yet in the regional press, including the Jamaican Gleaner and Observer, but we look forward to reflections and tributes in the coming days. Richard Hart's innumerable contributions to the Caribbean come from a deep and demonstrated commitment to stand with the working peoples of the region. Hart was a tireless trade union organizer and founder member of the People's National Party in Jamaica (from which he and three others, Frank Hill, Ken Hill and Arthur Henry, would be expelled in 1962 for being communists); he served as Assistant and then General Secretary of the Caribbean Labour Congress (1945-1953), described by sociologist Nigel Bolland as an aspirational movement from below, and as "the only home-grown, genuinely independent federation of labour organizations in the British Caribbean"; he served for a year as Attorney-General under the People's Revolutionary Government in Grenada; and was a prolific writer, author of numerous publications that included The Slaves who Abolished Slavery: Blacks in Rebellion; Towards Decolonisation: Political, Labour and Economic Developments in Jamaica 1939–1945; The Grenada Revolution: Setting the Record Straight; and remarkably in the last two years when he was in his nineties, Caribbean Workers Struggles, published by Bogle L'Ouverture (founded in London by Jessica Huntley with her husband Eric Huntley. Two months ago Jessica Huntley died at the age of 86, and this column carried a tribute to her generously shared by London based academic Peter Fraser); and Occupation & Control: the British in Jamaica 1660-1962, published by the Jamaica based Arawak Publications this year.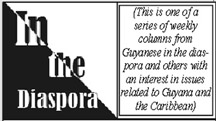 Richard Hart's work spans the entire Caribbean, including Guyana, where he worked from 1963-5 editing The Mirror, the newspaper of the People's Progressive Party. What is perhaps less well known (as editor of the Stabroek News Column, I only learned of this myself two days ago from Hart's close friend and colleague Harold Drayton) is the significant role that he played in the publication of the first Arawak dictionary by the Walter Roth Museum. Below, in tribute to the contributions of Richard Hart, and in recognition of this connection to Guyana and her first peoples, Janette Bulkan (Social Anthropologist who was Coordinator of the Amerindian Research Unit, University of Guyana from 1985 to 1999 and Senior Social Scientist at the Iwokrama International Centre from 2000 to 2003) has generously granted permission to reprint the foreword to her introduction to the volume Kabethechino: A correspondence on Arawak, by John P. Bennett and Richard Hart, published in 1991 by Demerara Publishers Ltd., Guyana. Richard Hart – August 13, 1917 – December 21, 2013. A life well lived and in service to the peoples of the Caribbean. Our condolences to his family. May he rest in peace.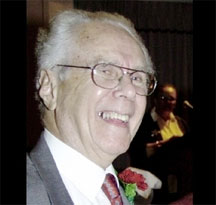 Kabethechino: Editor's introduction
Kabethechino is an Arawak word meaning 'close friends'. The idea for this book grew out of the relationship developed in the correspondence between John Bennett, Guyana's first ordained Arawak priest and Richard Hart, a Jamaican lawyer resident in England with a passionate interest in many things, including the New World's first peoples. I saw this correspondence when, in mid-1988, I was in Kabakaburi interviewing Fr Bennett with a view to helping him to write up the story of his life. Before then I had come across a brief            reference to Richard Hart in a one-page note on Bennett's life which had been prepared by the archaeologist Denis Williams, in 1985 and a copy of which the late Joel Benjamin had shown me. There I found a reference to Richard Hart in the last paragraph headed 'How I came to write Arawak Dictionary':
"Richard Hart (once Editor of The Mirror) encouraged him to start dictionary while he was at Waramuri. Lost a lot of time in intellectual development due to illness and hospitalisation in 1971 …"
After more than 20 years in preparation, the dictionary was published as a double issue of Archaeology and Anthropology (6, (1-2) 1989, ISSN 0256-4653), the Journal of the Walter Roth Museum in Georgetown. It is a landmark publication, probably the first major lexicographical work by a native speaker in lowland South America. It is dedicated "To Richard Hart, the friend I have never met" and Fr Bennett makes it clear that their long correspondence was central to the inspiration and execution of the work.
But it was not until Fr Bennett showed me the letters themselves that I became aware of the extent of the part played by Richard Hart in the making of the Arawak Dictionary. Once I had put the letters into chronological order (and removed the worst of the termite infestation on the pages) I realised that the story of Fr Bennett's life and work would be even better told by the letters themselves with only minimal editorial intervention. That of course depended on obtaining copies of Fr Bennett's letters to Richard Hart. Since their correspondence ended in 1982 I first had to get Hart's current address. As soon as I had located it, I wrote to him, outlining my ideas for the publication. Richard Hart's response to me was typical of the generosity of his character that is manifest in his letters. He sent me not only Fr Bennett's letters but also copies of some of his own letters which were missing from Fr Bennett's file, so that the correspondence reproduced in this book comprises all the letters they exchanged.
The 'Bennett Autobiography' is therefore in two parts: first, the outline of Fr Bennett's life, which resulted from the transcription of my interviews, serves as the Introduction to these Letters. Then the Letters themselves follow.
The result is more than autobiography, more than the story of the making of a Dictionary. Within the pages of Kabethechino will be found details of Arawak ethnohistory and linguistics as well as the growth of an extraordinary friendship between two very dissimilar Caribbean men of letters who have physically never met each other.
I have tried to fill in the gaps in the story for readers, especially young readers, since there is very little published material available on Guyanese Amerindians. The endnotes on the priests and scholars mentioned in the interviews and in the correspondence, the glossary of unfamiliar terms, the map and bibliography are likewise intended to aid young readers who may be interested in learning more about Guyana's first peoples. I hope also that the story of a modern-day Amerindian hero — for that is how I perceive Fr Bennett — will help young Amerindians to regain the pride in their cultures that is so rapidly being eroded by the perhaps inexorable tide of modernisation.
Janette Forte
1991
Postscript, 2013:
Richard Hart traveled to Guyana from England to witness the national elections of 1992, and stayed in my home. He traveled to Kabakaburi with my family and me where he and Fr John Bennett met for the first and last time. For me, they symbolized, then and now, what is remarkable in our Caribbean – enduring intellectual engagement that did not fall victim to ethnic, religious, even ideological divides. Their friendship, in turn, had sustained Fr John Bennett in his studies in the Arawak language, for which we can all be grateful to Richard Hart.
Janette Bulkan
Around the Web