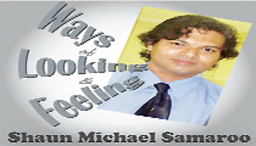 Citizens concerned about this society want urgent action to rid our communities of crime.
Our Guyanese nation faces daunting social problems, with the top three being our paucity of professional skills, widespread illiteracy, and alarming crime.
Piracy in the open waters, petty robberies on the busy streets of Georgetown, organized criminal activities of all shades, and corporate criminality join ugly forces with the perception of corruption and criminality at Government level to erode this society's social well-being.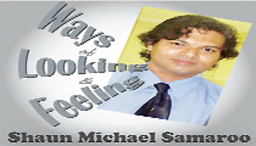 Even within the Opposition ranks, recent reports of secret deals and conflicts of interest reveal how tarnished the society has become.
The national curse of bribery now ranks almost as a cultural norm. Our justice system suffers stains of bribery too overwhelming for us to even contemplate.
The roots of criminality in this society spread far and wide, deep and damaging. The foundation of our nation erodes under the weight of entrenched criminality.
This week alone our national media reported on brutal murders along the Corentyne corridor, robberies in Georgetown and an execution-style killing on the East Coast Demerara. Last week executioners gunned down a young couple from Charity, Essequibo, who were celebrating at a bar in Kitty.
Reports continue to dog us about drug busts around the world linked to Guyana. The case of a rice shipment with concealed cocaine found in a Caribbean island and linked to a shipment from a rice exporter on the East Bank Demerara, with the Guyana Revenue Authority responsible for certifying the sealed container, has disappeared into thin air.
Most murders remain unsolved. Whenever the cops hold a suspect, the accused turns out to be a hired killer. Who hires the killer never comes to light.
Last week three men chopped to death another man at Black Bush on the Corentyne in a drunken brawl at a rumshop. The men fought over a female working at the rumshop, and reports say that the female is a young Amerindian girl – possibly a trafficking case. Trafficking of Amerindian girls to work in bars across the country remains a huge criminal problem.
Several witnesses saw the Corentyne murder, and people talk about it openly. They saw the victim chopped to death. They know the three rich and powerful farmers who committed the act. They talk about them in the villages.
And they talk of the bribes that happened instantly to cover up the story, including to influence the cause of death, which would dictate criminal investigations.
This is the society we have become, where we see a complete collapse of ethics, morals, good conscience.
Reports show that the Essequibo woman who was shot execution-style in Kitty and her husband who was injured were victims of a hired hit. Another young couple, business owners on the Corentyne Coast, were shot and chopped by masked men this week, and residents also question the motives for such brutality.
We saw a story where a young woman and a man tried to kill a woman, as they were hired, paid to kill.
A Guyanese woman was arrested in Dubai this week with concealed cocaine, originating from Guyana, and heading to South Africa.
In this society, people could now hire killers, and many of these hired killers are young men or teenage boys. Yet, the Home Affairs Ministry, the Government or national associations seem not to be too concerned. Everyone remains silent.
We've become a brutal nation, lacking good conscience, and who cares?
Reports are that organized crime has infiltrated the Government in a big way, and many private sector businesses perpetuate criminal activities under the nose of the society.
Within Government, accounting malpractice, as revealed in the Auditor General's report, continues – for upwards of 30 years in a row, year after year.
Wide swaths of Georgetown remain dangerous. In fact, as revealed in David Casavis' book, 'The Thomas Carroll Affair', which details stunning corporate criminality in this country, we see the US Embassy declaring most of Georgetown an unsafe city for its officers. Georgetown deteriorated over the past 30 years, and now Werk-en-Rust, Charlestown, Tiger Bay, Albouystown, Lombard Street and several other areas rank as gang-infested ghettos.
Within the Government itself, reports of criminal conflicts of interest, fraudulent financial malpractice, and suspicious overnight personal wealth overwhelm citizens.
In fact, we see former Government officials being able to buy lavish business establishments, including elite restaurants and hotels. One senior State employee owns an establishment on Lamaha Street where senior Government functionaries meet people in a private room, socializing with State contractors and certain shady characters. Word on the street is that some big deals happen in this room. These sorts of  perception of widespread corruption within the Government remain strong, fuelling the criminality of the society.
Former Army head, David Granger, heads the Opposition in Parliament, with former Police Commissioner Winston Felix his Parliamentary colleague. These leaders know security. They know that the criminality we see so pervasive is not new, but evolved over the past 30-odd years. Yet, they seem unable to impact the society in any significant way.
In the Alliance for Change, the other Parliamentary party, recent revelations of conflicts of interest involving a senior party official, and reports from a disgruntled ex-member about the millions of dollars a Member of Parliament for the Party receives in business fees, from the party itself and from private clients, caused serious fallout in the party. The MP, who owns a public relations company, serves in Parliament, and represents private clients and the Party in Public Relations.
We cannot point fingers and scapegoat "those others". The entire society suffers, and has become tainted. We all stand responsible.
The solution lies with citizens. But, denied a democratic system where we govern our local communities, we become voiceless, powerless, silent, unable to impact our own society. And a few powerful men and women lord it over us, with brutal lack of ethics, morals or good conscience.
Unless Guyanese citizens develop a strong voice, through professional media equipped with trained reporters, this warped democracy that fuels a criminal-minded ruling class cannot be rooted out, for a voiceless citizenry becomes blind to the hijacking of their society.
Around the Web