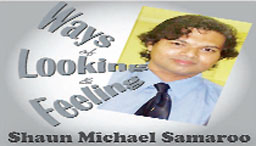 Guyanese around the world engage on social media with dynamic energy, sharing our views, ideas and opinions about the state of our homeland. This development ushers in a new, global perspective on the way we shape our society.
Social media groups abound on the Internet, linking even the remote hinterland,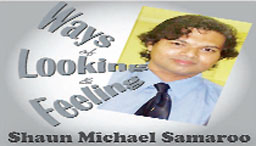 including places like Moruca and Rupununi, with Guyanese in North America, Europe, and the world.
With smartphones, Guyanese of all ages and background in every nook and cranny of this country, from Corentyne to Pomeroon, engage through social media with the world.
Students and professors at the University of Guyana, Government Ministers, Members of Parliament, Journalists, entertainers, people of all walks of life now connect easily with the rest of the Guyanese nation on social media.
This new influence on the society brings positive possibilities.
We now truly engage, in real time, across the global landscape, with vibrant discussions, arguments and cuss outs on the politics, economy, social state of our communities, and behaviour of our leaders.
We share our personal videos, pictures and stories, and people around the world connect with us through these stories.
The Guyanese story now builds upon a global platform.
This offers exciting new possibilities for us and it may be a good idea to revisit the idea of instituting once again overseas voting, as the Diaspora spends a lot of time on social media talking about things Guyanese.
We're building a global community online that could become the most influential shaper of the Guyanese nation, where the geographical borders of the country do not limit our identity.
Media always play influential roles in shaping societies. And a global media platform such as the Internet, with its easy multimedia ability to share content and generate stories, adds a dimension that actually brings about a new reality, that of the global Guyanese nation.
This idea of a Guyanese nation, a dream that late President Forbes Burnham articulated well, now comes full circle. As we get ready to celebrate our 50th Anniversary of political independence from Great Britain in a couple years, we can see the rapid evolution of a Guyanese civilization – people of Guyanese origin settling around the world.
Our nation stands uniquely on the global stage in so many ways: as the only English-speaking country in South America, with a British background akin to the English Caribbean; as a young nation with a far-flung Diaspora; as a nation with outstanding global achievers in nearly every area of endeavour; in our pristine natural environment; in our history as a conglomeration of ancient civilizations spanning from Africa across to Asia and Europe.
Our story, the Guyanese story, will one day inspire humanity. Now we straggle along with severe handicaps, our social state a thing of shame. But our nation harbours an inner soul that rises to the challenges.
We took 28 years to fix our broken electoral system. We may take decades to build solid national institutions to govern ourselves with any real wisdom. But in the meantime, we are building the framework and foundation for an outstanding nation upon the 21st century world stage.
On social media there's an unbounded optimism and sense of ownership and personal identity with things Guyanese. In opposing online groups, Guyanese around the world fret and quarrel and steam at each other, but always laugh it off and move on.
The conversation across the global Guyanese nation is building into a nice momentum, a rhythm akin to our national accent, monotonous and flat, but engaging and friendly.
Burnham introduced us to the idea of a Guyana Dream, advocating for us to become the bread basket of the Caribbean. And as leader of the country he established Guyana as a global leader, in the Non-Aligned Movement, as a United Nations voice, in CARICOM.
In Dr Cheddi Jagan, we saw a global vision for a humane world of economic equality.
We've harboured visionaries among us, not perfect by any means, but supplying us with a lasting blueprint for us to design our future.
Now, Guyanese families living in different countries, across oceans and mountains and seas, connect daily, hourly, through the Internet, sharing ongoing happenings in real time.
The overseas families who prop up the national economy of the homeland with remittances now communicate directly with their families and maintain that close communication that knit families together.
In this instant communication culture, we're fast-tracking our social development, and the future rushes at us with rapid haste. Now, our buildings downtown Georgetown, and even in rural towns like Charity, are starting to take on a distinctly stylish design, mirroring what's going on in developed societies.
The Afro Alphonso building at Charity, for example, overlooking the calm, brown Pomeroon River, resembles a Toronto or New York structure, with its mirrored front and designer tiles and posh architecture, rising from the land to touch the sky.
In this new virtual space, we connect and move beyond the mere physical. We are developing an international Guyanese soul, intertwining and connecting with each other, with that common thread of "being Guyanese".
One hopes that this development, taking rapid shape in 2013, would provide the tool and the ability for us to conquer age-old problems that stifled our social development, such as the political fractures that divide the nation.
In reaching our hearts through social media, in this virtual connection, we may be able to understand each other, resolve our distrusts, build relationships of mutual give and take, propel a unified Guyanese identity and vision and purpose.
2013 may come to be known in history as the year of social media for our nation, the year that we found a dynamic way to touch each other to the depths of our soul as a Guyanese nation, rather than dwell on the superficial surface self.
This global connecting allows us to build a real Guyanese conversation, one that spans the world, bringing the local population and the Diaspora together, building and shaping us into one people, one nation, with one destiny.
Our history lacked that one ingredient, of an authentic national conversation, especially with the State monopolizing the national media.
That crucial problem social media is solving, with exciting possibilities.
Around the Web