Our Mission: To provide safe and reliable air transport services to our customers in Guyana and around the region
Originating in 1956 from a single float plane air service, Trans Guyana Airways (TGA) has grown into Guyana's premier and most dynamic domestic commercial airline, delivering a 57 year legacy of aviation experience and excellence as a member company of The Correia Group of Companies.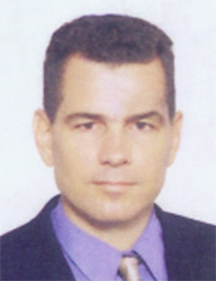 Guyana's domestic aircraft industry, servicing the country's hinterland and coastal destinations, has rapidly expanded over the past 20 years with Trans Guyana Airways leading the way in this expansion.
TGA currently owns and operates an expanding fleet of 8 aircraft (7 caravans and 1 islander), flying approximately 22 domestic commercial flights per day and 2 international flights each day to Suriname.  The airline employs 13 highly experienced Captains holding many thousands of hours, trained and qualified for the special conditions and demands of hinterland flying.
TGA is proud of its reputation for providing our customers with a superior service dedicated to safety, reliability and customer service as our first priority.
TGA's operations are supported by its sister company Caribbean Aviation Maintenance Services Ltd. (CAMS). Established in 1991, CAMS is Guyana's premier GAR145 Approved Aircraft Maintenance Organization. CAMS is a self contained modification and maintenance centre, employing a staff of 25 internationally licenced engineers highly trained to CAA/UK standards, specializing in powerplant, structural repairs, fabrication, airframe overhaul, avionics, battery maintenance, compass swings and aviation fuel supplies. CAMS is a Cessna approved service centre and spares supplier.
CAMS 24/7 service to TGA ensures that all TGA aircraft are fully compliant with manufacture maintenance requirements and schedules in full compliance with the highest possible independent industry rating standards.
Our focus is to deliver high quality, cost effective aviation solutions catering for the unique and specialized needs of each of our customers.
Around the Web