Guyana Goldfields Incorporated on December 28, donated 20 million dollars to several non-governmental organisations (NGOs), across Guyana as part of its holiday children needs and development assistance initiative, a release from the company said.
The Canadian-owned company, the release said, takes seriously their commitment to the sustainable development of Guyana through their corporate social responsibility (CSR) initiatives over the past 16 years and sees this donation, one of their largest yet, as an investment in the continual development of children – the future of Guyana.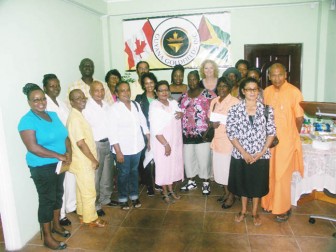 Some of the NGOs that benefited are the Caria Caria Development Council, Joshua House, Red Cross Convalescent Home, International Vedanta University, Centre of Learning and Afro-centric Orientation and the Amerin-dian People`s Association, among others.
These NGOs work to provide education, support systems, food, shelter and cultural activities to children in need in Guyana.
Chief Executive Officer Patrick Sheridan Jr. said that the company is an innovator in the area of CSR related initiatives and hopes that other Canadian mining companies based in Guyana will follow suit.
Around the Web