The suspect in the case of the missing Guyana Energy Agency, Field Manager has reportedly been released from police custody, while the missing man's family members are pursuing legal advice as regards the money withdrawn from Levoy Taljit's account.
A source revealed to Stabroek News on Sunday that Taljit's bank card had been used along with his cheque book and an assortment of his documents which he would normally have with him.
The source said several persons were said to be using the said bank card but no one has been arrested as yet in connection with this. Investigators are still no closer to finding Taljit.
The source added that when the prime suspect was asked about the documents he declined any knowledge of them.
However, another source said that police had related that his Scotia Bank card was the only card used up to the time he was missing. This source further revealed almost $100,000 was taken out of the Scotia account.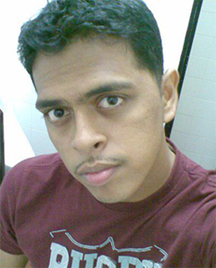 It was further revealed by the source that Taljit was never a fan of internet sites, and it would have been unusual for him to be chatting with persons online.
When asked whether Taljit might have gone to Suriname as had been suggested, the source said that it was impossible for Taljit to have travelled there as he was not the holder of a valid passport and had neither relatives nor friends.
Taljit was said to have been on probation at the GEA and had only made two out of town trips; one to the Essequibo district and another to Bartica, from where he had returned one week before he went missing.
The source added that Taljit never travelled with his own car, but with a company vehicle and would sometimes be driven by a driver to and from his destined location.
Relatives are asking anyone who knows the whereabouts of Taljit to please contact them on telephone numbers: 226-0433, 226-7336, 666-4012 or the nearest police station.
Around the Web