"We want answers!" villagers in Anna Catherina, West Coast Demerara yesterday demanded, as they buried teenager Safraz Sattaur, who they alleged was threatened by welfare officers shortly before he took his own life last Friday.
The deaths of Sattaur, 16, and his girlfriend, Natasha Nazamudeen, 15, of Tuschen, East Bank Essequibo, who reportedly also hanged herself on December 18, have enraged the two communities.
Relatives and villagers of Anna Catherina yesterday gathered in numbers in front of Sattaur's home as they mourned the death of a friend and a loving son and protested for answers from the Ministry of Education, exclaiming that its welfare officers had no right to question the 16-year-old and had abused their power by doing so.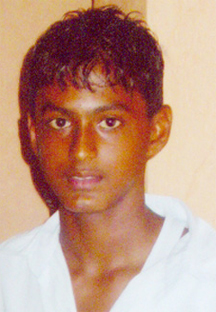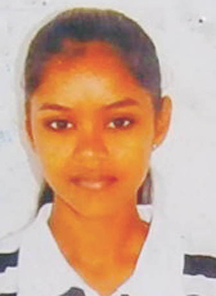 Villagers insisted that the ministry come forward and explain why the officers were sent to question Sattaur and why they persisted without parental consent. Sattaur was found hanging in his bedroom minutes after Ministry of Education Welfare officers visited his home. When villagers asked him what had happened he said that the officers threatened him about the death of his girlfriend.
"We are not stupid! We want to know why they were sent and we want answers now! What were their motives? Why did they send those personnel to question a young boy without first asking his parents? Why isn't the education board taking actions?" the villagers argued yesterday at the funeral.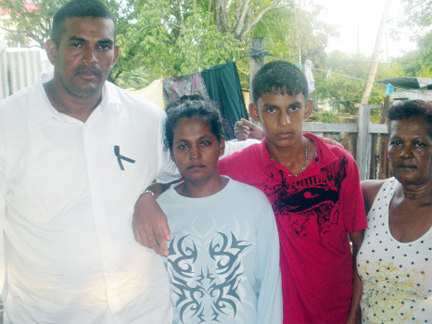 They demanded that serious action be taken against the officers who allegedly threatened Sattaur. "We will not let this go. They are abusing their power and think we stupid but if we ga fight we will and we ain't gon bun tyres we gon bun cars! We want justice for this boy mother and father. We want answers," the villagers yelled, asking for a thorough investigation into Natasha's death and serious discipline administered to the welfare officers.
"If they won't identify the officers, we would. This family has to get justice. This is an innocent young boy. If we don't do anything then, we giving the government them another chance to do this again," they exclaimed.
Stabroek News contacted Marlyn Jones-O'Donaghue, the Education Officer for Region Three, who said that she would not interface with the media and refused to give a comment.
Last Friday, villagers noticed a Ministry of Education bus parked in front of Sattaur's home and noticed welfare officials questioning the young boy. Anthony Johnson and Ricky Mahadeo, who were sitting under a shed opposite Sattaur's home, said that they had overheard the welfare officers threatening the Sattaur about the death of his girlfriend, Nazamudeen.
"We heard them tell Safraz that he responsible for Natasha death and they would take him to court and he'd get jail," the villagers said yesterday. "We went and ask them why they molesting the lil child and they stop talk fa a good five minutes and then we walk away. But them start talk again. After that they drive way."
Natasha Nazamudeen's father is asking for a thorough investigation to be carried out into the death of his daughter since he believed there was foul play in her death.
Sattaur's grandfather said that he was deeply grieved by the death of his grandson and demanded justice. "It hurt me to know that me grandson lose he life because dem people come and threaten he and now they not coming forward and say nothing. Why they hiding? Why aren't they coming forward and speak?"
The man said that his grandson was traumatised by Natasha's death and had cried a lot at her funeral. The news of her death had shaken him up but he was slowly recovering. "But the thing is that woman [Natasha's mother] would call him and molest him everyday asking he if the girl tell he anything. What she scared fa? He was being tormented day and night and then them welfare people come and terrorise him," Sattaur's grandfather said.
The man added that he holds the welfare officers and Nazamudeen's mother responsible for his grandson's death. "That boy wouldn't hang heself. He was good and happy. He wasn't a boy that gee trouble. He love he family and everybody can tell you he was good. It's painful to know that he so young and lose he life."
Around the Web