In a dramatic about-turn, National Insurance Scheme (NIS) General Manager Doreen Nelson has withdrawn her resignation
"Dr Ashni Singh, Minister of Finance has just received and accepted Ms Doreen Nelson's letter withdrawing the notice of her resignation as the General Manager of the National Insurance Scheme (NIS)," the government yesterday said in a brief statement yesterday.
Nelson had on Tuesday resigned with immediate effect after a disagreement between herself and NIS Board officials at a meeting.
Several efforts to get a comment from Nelson on her decision were futile. She had declined to comment on Tuesday with regards to her resignation, instead informing this newspaper that any comment will have to come from the NIS. A member of the board had said that a statement would have been made by the institution yesterday. When asked why this was not done, the member explained that it was no longer necessary, given that Nelson had recalled her position and everything was "back to basics."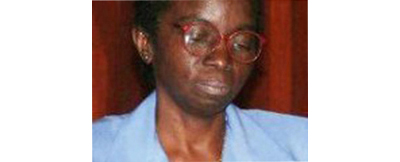 When Stabroek News visited the NIS office yesterday, the Public Relations Officer Diane Baxter Lewis was in a meeting and could not be reached.
One of the board's directors, however, opined that Nelson's decision was changed after she was informed that the board reserved the right to withhold her benefits, since her resignation did not follow protocol, including at least one month's notice of her decision to leave.
"We are not yet back on track or can say all is well because this rescinding can mean that the lady, after hearing that she will no longer get her benefits, did not want to take the risk… after the time has elapsed we can very well see another resignation," the director said.
An official explained to Stabroek News that sometime late last year, it was highlighted that Nelson had failed to follow protocol as her portfolio required. Several documents highlighted this and she was admonished first at a board meeting held last year and shown the documents to substantiate the claims against her. She was then asked to correct it and it is here that the official said she "offended the board" as she passively refused to comply.
Given that she had leave remaining, she proceeded on her vacation and resumed work to the very end of December.
The board met for the first time for the year on Tuesday and before any matter was discussed, Nelson's came up. It was then she used the opportunity to inform the board that she no longer wanted the position and was resigning with immediate effect.
The public dust-up between Nelson and the board comes as the NIS is under scrutiny following the last actuarial report that warned that it is approaching crisis stage and that there is need for implementation of serious reforms to safeguard its viability.
Around the Web