Mark Gobin, the driver accused of the Mandela Avenue accident which claimed the life of six-year-old Kellon Europe in August last year, was yesterday arraigned on a death by dangerous driving charge.
At the Georgetown Magistrates' Court, it was alleged that Gobin, on August 13, 2012, drove minibus BMM 7207 in a manner dangerous to the public, thereby causing Europe's death.
The accused pleaded not guilty to the charge after it was read to him by Chief Magistrate Priya Sewnarine-Beharry, who granted his release on $300,000 bail.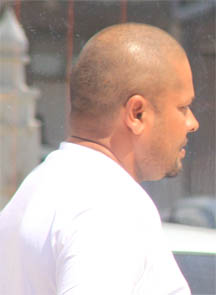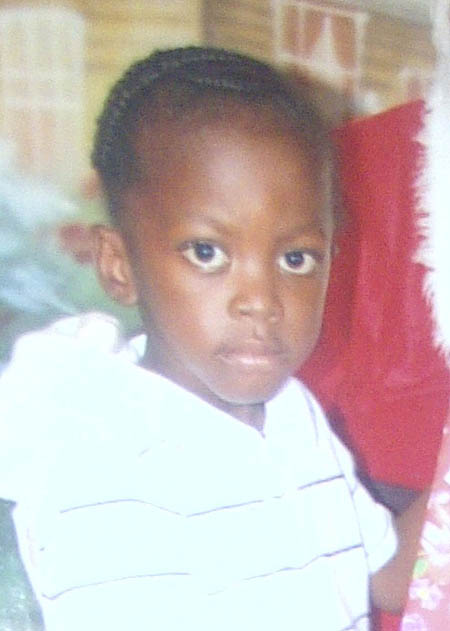 The accident occurred in the vicinity of the Plaza Bridge. Europe, of Lot 604 East Ruimveldt and a student of the East Ruimveldt Primary School, was in the company of his then nine-year-old sister at the time and they were reportedly going to a shop.
The prosecution's case is that Gobin was driving his minibus east along Mandela Avenue when he struck the child.
Prosecutor Burgette Grant, who presented the police's case, said that the toddler sustained severe injuries to his head and about his body.
Grant said that after the collision, the accused picked up the child and took him to the Georgetown Public Hospital, where the boy later succumbed while receiving medical attention.
Attorney George Thomas, who represented Gobin, made an application for him to be admitted to reasonable bail, while noting that his client poses no risk of flight and would return to court to stand trial.
Thomas said that his client would also be willing to lodge his passport and report to any police station, if the court so ordered.
After entertaining submissions on both sides, the magistrate informed Gobin that his bail was set at $300,000, and ordered him to make his next court appearance on January 31.
The defendant was further instructed to lodge his passport with the police and to report to the East La Penitence Police Station every Monday until the matter is determined.
Around the Web