President Donald Ramotar yesterday announced that he planned to discuss the findings of an audit into alleged financial improprieties at the National Communications Network (NCN) with the persons involved before saying what decisions will be made.
"It's with me. I don't think it's ethical to talk about it here, at this point in time, since I haven't spoken to those who have been involved in it as yet," Ramotar said, when asked for an update into the probe.
The NCN Board had launched an investigation last June into suspected financial irregularities at the network. Chief Executive Officer Mohammed 'Fuzzy' Sattaur subsequently resigned. Programme Manager Martin Goolsarran was later sent on administrative leave in relation to a $3.9 million cheque made payable to him by telecommunication company GT&T as an incentive for the production team that worked during the company's jingle and song competition, held between September 2011 and February last year.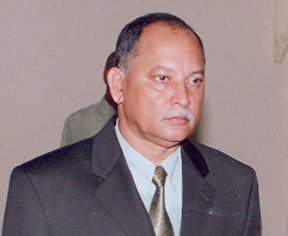 Sattaur's quitting and Goolsarran's suspension coincided with the resignation of Yog Mahadeo, the then chief executive officer of GT&T.
It was GT&T's payments to NCN for services that triggered the investigation.
Parmesar Chartered Accountants was hired to carry out a special investigation into the alleged financial irregularities and several breaches were uncovered.
It was Chairman of NCN's Board of Directors, Prem Misir, who informed Stabroek News that the closure report on financial irregularities at the state-owned broadcaster was with the Head of State who is also Minister of Information.
Around the Web