The Director of Public Prosecutions (DPP) Chambers has said 46 cases were completed in the Demerara, Berbice and Essequibo criminal assizes last year.
In a press release, the DPP's Chambers said during the year 2012, 60 cases were disposed of. There were 39 cases for the offence of murder, five cases for manslaughter, four cases for rape, six for carnal knowledge, one for abduction, two for armed robbery, one break and enter and larceny, one for buggery and one for sexual activity with a child by abusing a position of trust.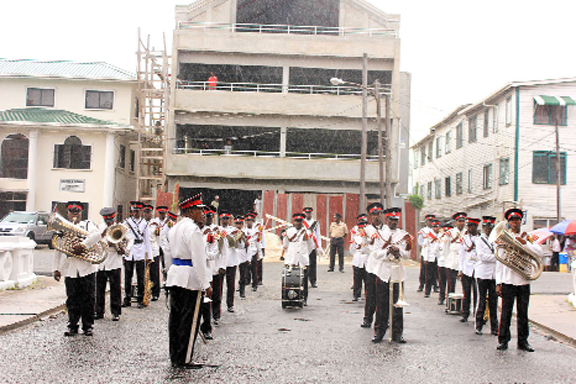 However, 46 cases received attention in court after 14 cases were nolle prosequi by the DPP, the statement noted. Of the 46 cases, 25 were from the Demerara Assizes, 16 from the Berbice Assizes and five from the Essequibo Sessions.
The fourteen for which the DPP discontinued prosecution involved the offences of murder, manslaughter, rape, carnal knowledge and incest of a girl under 15 years and armed.  In these cases, the DPP's Chambers said the prosecutor declined to further pursue the cases against the defendants because most of them had been pending on the list for in excess of 15 years and the main witnesses to prove the offences were no longer available to testify.  It added that in one case for manslaughter and another for rape, the accused had died, while in a rape case and two carnal knowledge cases victims did not wish to proceed.
During 2012, there were 19 convictions, 19 acquittals, five hung juries and two quashed committals. In the case for the offence of sexual activity with a child by abusing a position of trust, a charge under the new Sexual Offences Act 2010, the judge ruled that the preliminary inquiry and everything that flowed was a nullity and ordered that the accused face a new preliminary inquiry. An amendment was tabled in Parliament to amend the Act to address this issue and it has since been passed by the National Assembly.
Meanwhile, the statement said the January 2013 Assizes for Demerara, which is already underway, has 235 cases listed to be heard during the Session before Madam Justice Roxane George, Madam Justice Dawn Gregory and Justice Navindra Singh. The February Assizes for Berbice will be opened on February 5, 2013 before Justice Brassington Reynolds but in the meanwhile Justice Reynolds will continue hearing cases from the October 2012 list. The February Essequibo Assizes is expected to commence on February 19, 2013 before Justice Franklyn Holder.
Around the Web