Banks DIH registered a historic after-tax profit of $2,5B for 2012 and the group as a whole also had robust results.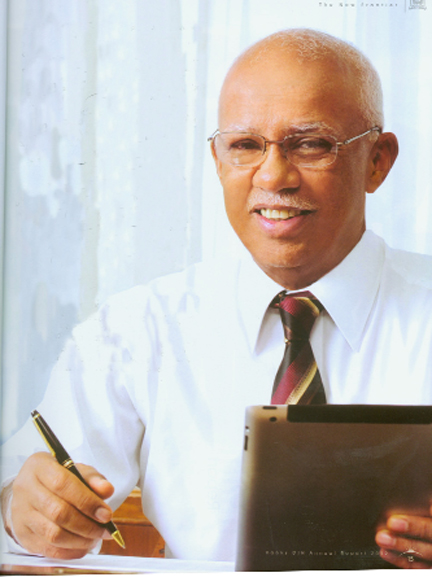 The company's Annual General Meeting is scheduled for January 19, 2013 at Thirst Park.
According to its annual report for 2012, Banks DIH Limited Group recorded a profit before tax of $4.938 billion, a 22 percent increase over the takings of 2011 which was $4.036 billion.
Profit after tax for the Group was recorded at $2.776 billion up from $2.298 billion, an increase of $478 million or 21 percent. Chairman Clifford Reis in his report in the annual report said that for the first time in its history the company achieved profit before tax in excess of $3.5 billion and profit after tax of $2.5 billion.
"The Company's profit before tax was $3.672 billion compared to $2.802 billion in 2011, an increase of $870 million or 31 percent. Profit after tax increased from $1.934 billion in 2011 to $2.522 billion in 2012, an increase of $588 million or 30 percent. He said that included in the profit before tax is a one-off profit of $167 million arising from the disposal by the parent company of the Camp Street property to its banking subsidiary. Citizens Bank is erecting its head office at the former Camp Site location.
The Board of Directors of Banks DIH Limited declared a first interim dividend of $0.16 per share which was paid on May 25, 2012; a second interim dividend of $0.16 per share was paid on October 15, 2012 and now recommends a final dividend of $0.28 per share with the overall cost being $600 million.
Reis said that despite the many challenges which were present during 2012, "we remained focused n our commitment to deliver strong results to our shareholders, customers and consumers."
He said that the improved performance was as a result of the excellent and sustained response to the public and their support of the company's products. "Our pre-selling/distribution systems and multifaceted marketing campaign along with the better performance of the economy and greater disposable income, also contributed to the better performance," he said.
The Chairman noted that the continued acquisition of a major plant and machinery during the year in review enabled the reduction of the unit cost of the products made thereby contributing to improved performance. He said that the capital works included the addition of a state-of-the-art Krones 400 bottle per minute soft drink plant, a shrink wrapper for the flavour mixing line, the Brew House upgrade and automation, a water treatment plant, rum factory and bakery equipment, CO2 recovery system and  additional trucks and forklifts.
Reis said that for this year, capital expenditure will include the acquisition of equipment for the syrup room and sugar dissolving systems for the soft drink plant, further expenditure on the brewery/cellars modernization programme, pasteurizer, bottle depalletiser and case palletiser for the Beer Plant, equipment for the water plant, automatic ice cream filler and aging tanks for the production of premium ice cream, upgrades to the CO2 plant, an 800 horsepower boiler, water treatment plant, chill water system among others.
In February 2012, the company's soft drink production facility was accredited with the Food Safety System Certification which is an upgrade of ISO-22000 as mandated by Coca-Cola international.
Citizens Bank
The Chairman said that Citizens Bank Guyana Inc, a 51 percent subsidiary of the Company, increased its revenue from $2.458 billion to $2.879 billion, an increase of $421 million or 17 percent over 2011. Profit after tax was $922 million as compared to $805 million in 2011, an increase of $117 million or 15 percent.
According to Reis, the improved profitability was due to the increased net interest income and prudent management of the Bank's corporate objectives.
He said that the Bank's total assets increased by $3 billion from $35 billion to $38 billion or nine percent. Loan assets rose by 14 percent over the previous year to $21.5 billion.
Deposits also increased from $30.6 billion to $32.2 billion, an increase of $1.6 billion or five percent over 2011. Earnings per share were $15.5 compared to $13.5 the previous year.
The principal activities of the group are brewing, blending, bottling and wholesale marketing of beers, wines, liquors and beverages. It is also involved in the processing of food items, the operation of restaurants, bars, laundry services, a hotel and commercial banking.
Around the Web