Industry shop owner, Shellon Kandhai, says that the driver of the Toyota Runx, licence plate PLL 7179, which demolished her place of business, told her on Saturday morning that he had imbibed alcohol prior to driving.
When Stabroek News visited Shellon yesterday she had already re-established her shop in the bottom flat of her residence and was open for business.
She said that several family members had assisted her to do "patch work" so she could re-open her business. She said that it was imperative that she recommence operations as soon as possible since she was a single mother of six.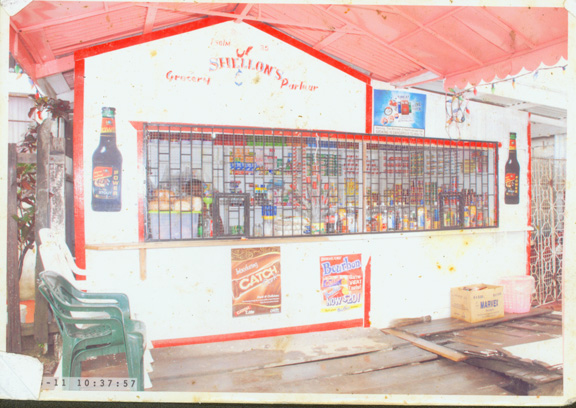 Her children's father was murdered several years ago leaving her as their sole provider.
On Saturday Shellon had said that she woke up around 5:00am to find the driverless vehicle parked in her shop.
The car was apparently travelling west along the East Coast Railway Embankment when it lost control causing it to careen off the road and into her shop.
The car however ran through the picket fences of lots 3 and 5 before destroying her fence and finally, her shop.
Shellon said that the driver, along with the owner of the car returned to the scene of the accident around 10:00 am on Saturday to explain what had happened and to try to resolve the situation.
She said the driver, name not given, said that it was his birthday and he was drinking with some friends. She said that he was unable to say exactly what caused him to lose control.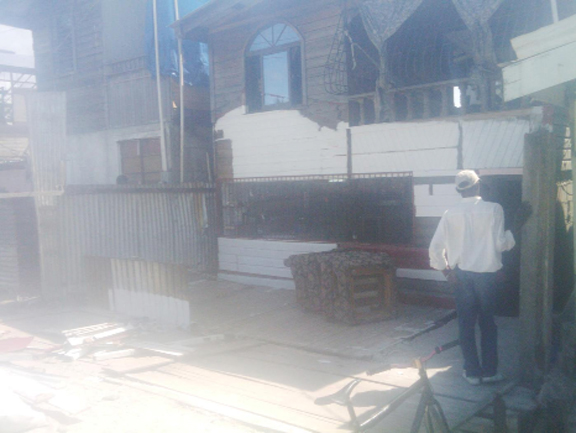 The man said he fled the scene because he was afraid of what would happen if he was caught by the residents.  Yesterday morning the driver of the vehicle, its owner, along with Shellon and the other residents who had their property destroyed went to the Sparendaam Police Station to report the matter. Shellon said that she submitted an estimate of her losses, but is not yet sure how and when she will be compensated.
She said she would be told what actions are to be taken when she returns to the police station tomorrow, The other two residents who had their fences broken had also reconstructed these structures by yesterday morning.
Around the Web