N and S Mattai, 'the food warehouse' on Friday announced the names of the 13 winners in the grand draw of its 'Enter to Win Christmas Promotion'.
Dolly Willis, Maryann Parjdam, Indrani Kendel, Pele Singh, Raymond Dunn, Tavita Sattaur, Khanwatie Singh, V. Henry, Kevin Stanley, Shalimar Sulton, Ken Singh, Yonette Anderson and Akan Seepersaud have won televisions, washing machines, fridges and DVD players.
Bharti Mattai, wife of the owner of the supermarket said the annual promotion was aimed at giving back to its loyal customers. Customers who shopped at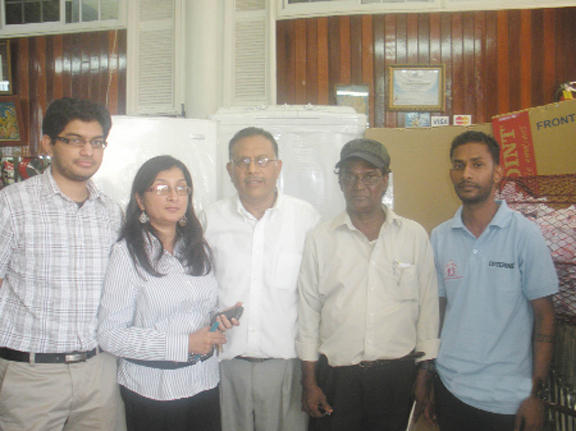 Mattai's during the promotion period last year were given coupons to fill out to enter the weekly draws as well as the grand draw.
Mattai said 50 food hampers were won through weekly draws and there have been over 70 winners. Ferron Ramnarine, a supervisor at the supermarket, thanked the customers and said they looked forward to their continued support.
Around the Web