The Hydrometeorological Service of the Ministry of Agriculture today said that the waves that surged over the East Coast seawall yesterday were fuelled by an Atlantic front.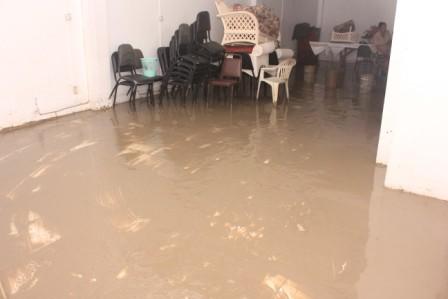 It issued the following statement:
"The Coastal Guyana has been under threat by spring tides since Tuesday 8th Jan 2013.  Unfortunately, on Monday 14th Jan 2013 a frontal system passed through the Atlantic, just north east of the Lesser Antilles. This supported increase in wind flow/speeds resulting from this weather system coupled with the spring tides would have created the type of storm surges experience yesterday afternoon along Guyana's coast
OUTLOOK
Tides
"The current spring tides are expected to continue until 16th Jan, 2013. Although the amplitude of the swells has decreased over the last 12 hours, sea conditions remain hazardous All marine interests are advised to continue to exercise extreme caution as models are suggesting rough and high seas in open waters and along coast of Guyana  for next 24 to 36 hours."
High tides continued this morning and waves crashed over the seawall along the same area as yesterday. Another high tide is expected this afternoon.
Around the Web