A man was on Monday morning killed after he crashed into the concrete barrier of a utility pole along the public road at Houston, East Bank Demerara.
Dead is Rudolph Hubbard, 43, of Lot 258 East Ruimveldt Housing Scheme, who was said to have been starting to get familiar with the recently-purchased Yamaha motorcycle on which he met his death. It is believed that the crash occurred after he lost control of the vehicle.
Sources stated that about 1.30 am, Hubbard was heading to the East Bank from Georgetown when he lost control of his motorcycle and collided with the concrete barrier.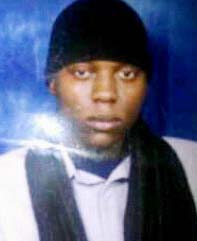 Hubbard was taken to the Georgetown Public Hospital, where he was pronounced dead on arrival.
A woman who provided her name as Pat, said that about 1.55 am, she and her boyfriend were coming from the Princess Casino after attending a party when they were caught up in a traffic jam, caused by a number of vehicles and persons crowding around a scene.
Pat, who knew Hubbard, said as they got closer, they saw a badly mangled motorcycle and a man lying some distance away with people surrounding him. She said that by stretch marks evident on Hubbard's body, she thought it was him and she asked the police officer to turn him over so as to confirm her suspicions.
Pat added that based on the direction of the bike and where he was thrown, she established that he was heading further up the East Bank coming from Georgetown.
When this newspaper contacted Hubbard's reputed wife, Sheron, she said that he left the house around 9.30 pm on Sunday and told her that he was heading to a cousin's birthday party but he did not mention where.
"I got a call about 1.50 am from a lady who know he and she said that he died in an accident," she said.
She noted that there was little communication between her and Hubbard during the time before the accident. However, she explained that Hubbard was never known to be a "big drinker" but would usually hang out with friends or relatives when given the opportunity.
"He use to drink he Guinness them once in a blue moon but I don't think he would drink and drive," his sister, Carla Hubbard, also said.
"He just had this thing for these CBR bikes, but I can't remember when he buy the bike," she added, noting that her brother never raced.
Police have since said that an investigation into the accident has been launched and a post-mortem examination is expected to be done tomorrow to determine the cause of death.
Around the Web