Kenise Glasgow, on trial for the murder of nine-year-old Christine Sookra, was acquitted yesterday after Justice Roxane George upheld a no-case submission made by his attorney after a voir dire conducted in the High Court yesterday.
The voir dire (trial within a trial) was done to determine the admissibility of the caution statement given by Glasgow.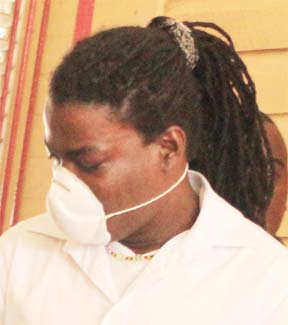 The caution statement was not admitted as evidence in the trial because Justice George found that it was not taken freely and voluntarily by the police.
Defence counsel Basil Williams made the no-case submission shortly after this and it was upheld by the judge.
Justice George then asked the 12-member jury to return a formal verdict of not guilty. The state's case was presented by prosecutors Natasha Baker and Rhondel Weever.
Glasgow was accused of the almost decade-old murder of nine-year-old Sookra, who was shot dead by bandits during an attempt to break into her home at Coldingen, East Coast Demerara, on August 28, 2004. Unable to gain entry into her home, bandits had opened fire on it.
Around the Web