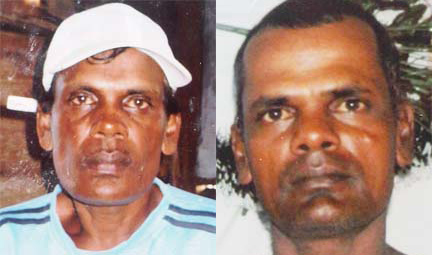 The treacherous spring tides on Monday afternoon are being blamed for the death of a Corentyne fisherman and another is missing and feared dead.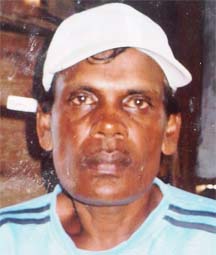 Dead is Hemchand Dowlatram, 52, of Long Dam, Hog Town, Kilcoy, Corentyne. The missing fisherman is his brother Naim Chand Ram, 42, of Train Line Dam, Port Mourant, Corentyne, Berbice.
Dowlatram was found with one of his feet tied to the fishing seine some distance away from his boat.  The boat was found with its Yamaha engine covered up and a gas container.
Stabroek News understands that the men had left home on Monday morning to go fishing but never returned home. According to fellow fishermen, the water was extremely high on Monday evening and many of them were forced to return home.  It is believed that the boat capsized with the two fishermen as a result of the heavy seas.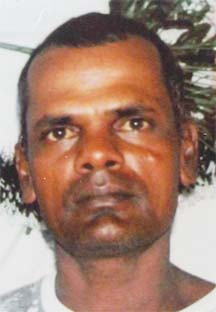 Other fishermen returning from sea saw that the two men were encountering difficulties. The men tried to lend their assistance but the angry waters prevented them from doing so.  The fishermen later formed a search team and when out to search for Ram but they did not find anyone.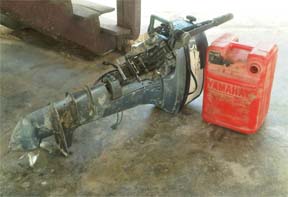 Inmatie Gopaul, 45, wife of the deceased said that on Monday afternoon some fishermen came and told her that they saw her husband "boat ducked" and that they were going to search at sea for him. They returned and told her that the water was too rough and they were unable to find anyone.  The shocked wife said that the last time she had spoken to her husband was on Monday morning around 5:30 AM when he requested a "cup of tea". She said he had told her daughter to tell her that he was leaving.   His eldest daughter Lotadevi 18, said her father worked as a fisherman all his life, "sometimes he work by himself and sometime he works on big boat… that is all I know he does do and he mind us by working at sea".
According to a relative the men had recently started doing the fishing business on their own and had taken a loan from IPED to invest into the business.
Dowlatram leaves to mourn his wife, daughters, Lotadevi 18 and Thanuja 16, son-in-law, granddaughter and other family and friends.
Around the Web