Nineteen-year-old Phillip Paul, also known as 'Shoelace', of Buxton appeared in the Vigilance Magistrate's Court on Friday, January 11 2013 to face a charge of murdering Kamall Ramsahoye, the 38-year-old businessman who was found dead in his Droom Street, South Annandale residence.
Paul appeared before Magistrate Zamilla Ally and was remanded to prison until January 28th..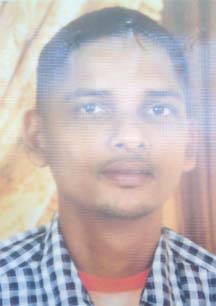 On Sunday, Ramsahoye's mother expressed her gratitude to the police for their perseverance in her son's case, and also said that she was grateful to family, friends, and strangers who continue to give their support.
Kamall was found dead at his residence on the morning of Sunday, December 9th with what appeared to be multiple stab wounds about his body. A Post Mortem Examination (PME) later concluded that the man died from hemorrhaging and shock due to massive blood loss.
Family members had expressed bewilderment that Ramsahoye could have been murdered inside his home by intruders since his house was a virtual fortress. The entire residence is enclosed by a concrete fence which stands over 8 feet tall. The only portals of entry to the yard were two metal fences whose height matched that of the wall, which are accompanied by pointed fixtures at the top. In addition to these external defences, each and every window and door of the house was securely grilled.
Around the Web