Murder accused Arif Mohammed was yesterday found not guilty by a jury in the High Court—a day after his father was acquitted of the same charge.
It took just two hours of deliberation for the 12-member jury to return the unanimous verdict of not guilty against Mohammed. He ran out of the court immediately after Justice Navindra Singh told him he was free to go. Justice Singh also told him that he believes that he is a lucky man and hoped he has a chance to live a good life.
Latiff and Arif Mohammed were on trial for the murder of Jairam Balgobin, who they allegedly killed on March 4, 2008, at Success, East Coast Demerara.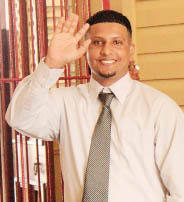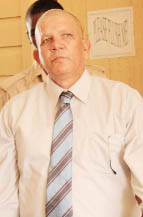 On Thursday, Latiff Mohammed was set free after Justice Singh upheld a no-case submission made by defence counsel Peter Hugh. Arif had led his defence to the court on Thursday through an unsworn statement, in which he claimed that he is innocent of the crime. Prosecutor Konyo Thompson, in association with Dhanika Singh, had presented two witnesses to the court, who claimed that Arif had told them that he had just "f#@*-up" a man on the day of the murder.
They had also claimed that they saw him with blood on his shirt and with his hand cut.
But Arif, in his statement to the court, said that his hands were cut after he hit a post with a glass and he also told some of the witness the same story when they asked him about his hands.
The police investigators who had testified in the trial had admitted under cross-examination that the only evidence that linked the accused to the crime was what other people had said that the accused told them, and which was subsequently denied by the accused.
Around the Web