An elderly woman was yesterday found bound, gagged and dead in her Guava Bush, Albion, Corentyne home and police have arrested two persons in connection with the discovery.
According to a police press release, they are investigating the suspected murder of Jasmattie Pooran, 70, whose body was found at about 11:10 hrs yesterday.
The police said Pooran lived alone and her body was found "on the floor of a kitchen that was a separate building from her house". Pooran's body bore bruises and her hands were tied together with cloth and a piece of canvas rope was tied over her mouth.
Ganga P. Ganesh, who is married to Pooran's niece, told this newspaper that his son, Jagdeo Ganesh went to check on her after his wife called and there was no response. He said Pooran, who had no children of her own, had assumed a "mother role" for his wife and had informally adopted his entire family.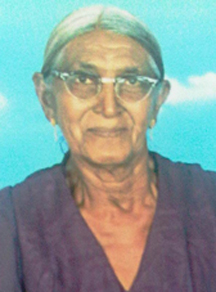 "So my son came and after he see he grandmother tied up he come home quick and tell us. We call other relatives and then we came over. When we arrived a lot of person was already here," he said. Ganesh said he also alerted the police, who arrived some 20 minutes later.
The man said residents were rushing into the yard to see the woman so he closed the kitchen door. However, he told media operatives, when he saw the woman she was tightly tied up with her hands bound to her neck, and the rope was inside her mouth. The man said it appeared as if the woman was severely beaten and dragged by her assailant/s as there were bruises about her body.
A mournful Ganesh added that it hurt to know Pooran died so cruelly, as she did not deserve that. He added that were it not for Pooran he would not have been so successful in his life.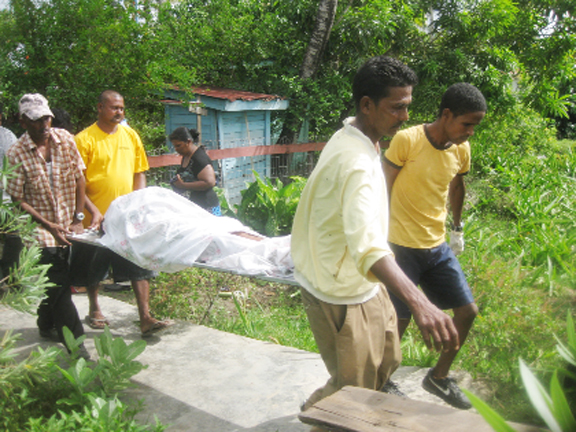 Jagdeo Ganesh, 31, who made the shocking discovery, related to Stabroek News, "My mother was calling her phone since morning and she was not getting through, so she tell me to come and check. When I came and check I saw a foot so I called for her 'Mai! Mai!' But no one answer," he said.
He explained that when he saw the foot he thought it was that of a boy who would normally stay with Pooran. After calling and getting no response, he ventured in and saw his grandmother tied up with a canvas rope from the hammock.
Stabroek News was told by relatives that the woman lived by herself, since she was divorced and never had any children. Her sister Deowatty Ramphal, 64, said her sister cared for her mother along with many nieces and nephews. After their mother died she continued to work at the estate and looked after her nieces and nephews.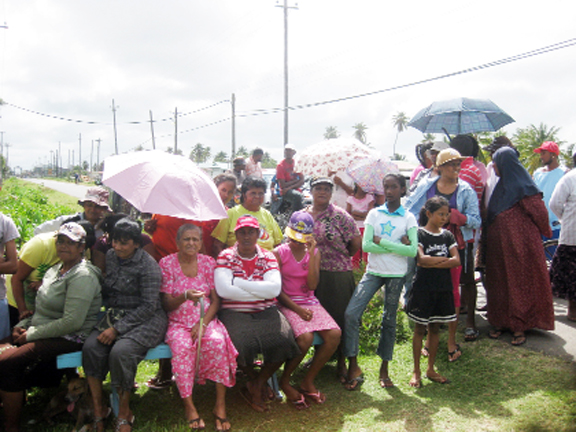 Ramphal said her sister worked extremely hard and maintained her house. She added that even though she was ageing she was always an active person. Ramphal said that many times she offered to go and live with her sister, but she refused.
Ramphal said Pooran had only returned from a vacation in the United States a few days before Christmas and was planning to go back to the US in June to perform a seven days Jag (Hindu rite).
Family members believe that the woman was killed around 6 pm on Friday during a blackout. There was evidence, they said, that Pooran had been cooking dinner; they found roti dough in a bowl next to the fireside.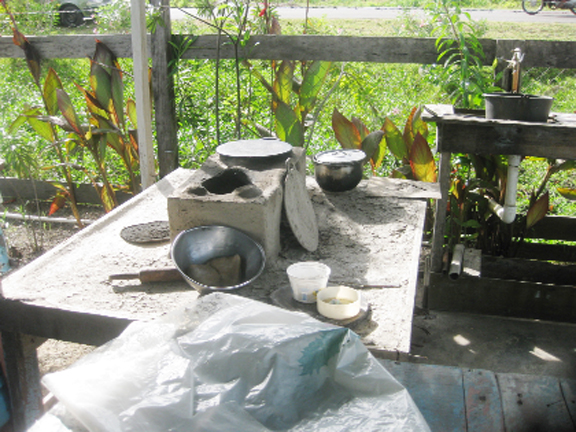 A neighbour told this publication that on a Saturdays when she passed Pooran would normally call out to her. When she did not see or hear her yesterday, she first assumed that the woman was at the back of her home. However she then noticed lights on around the home and thought that perhaps Pooran was not at home since she usually did not have on lights at that hour of the morning.
In addition, the pensioner's home was ransacked; her chest of drawers stood open and looked tumbled. Relatives believe that whoever killed her took whatever little money the woman had in her home.
Pooran was described as a very jovial, quiet and mannerly person. She leaves to mourn her sisters, nephews, nieces and all other close relatives and friends.
A post-mortem examination is expected to be performed during this week.
Pooran's killing is the second for the year in Berbice. It comes three days after the murder of 28-year-old Bhanmattie Devi Bacchus called Patricia of Angoy's Avenue, New Amsterdam. Bacchus was hacked to death by her estranged partner Narendra Thakoor, called 'Dado,' 44, who later died having ingested a poisonous substance.
Around the Web