Thousands flocked the Guyana National Stadium last Saturday to witness award-winning gospel singer CeCe Winans perform.
CeCe wowed the crowd with her amazing voice as she sang some of her old and new hits with the assistance of the crowd, which took control over her popular 2001 song, "More Than What I Wanted."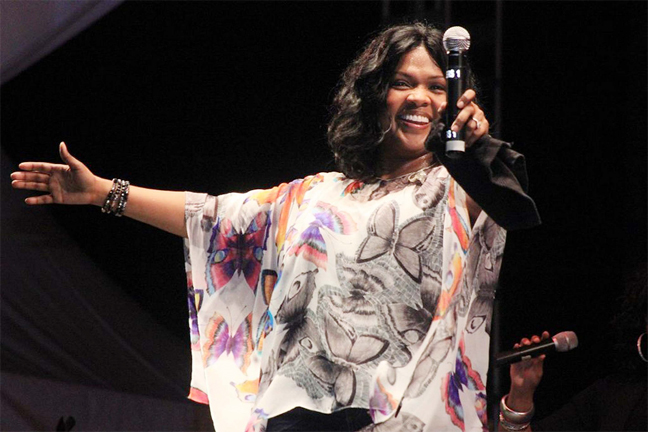 Prior to her performance, various local artistes graced the stage, entertaining the audience in preparation for the star of the night.
After the long anticipated wait, CeCe appeared on stage around 10 pm along with her three back-up dancers as many in the audience screamed at the top of their voices. She was simply but nicely clad in jeans and butterfly print top. As she moved to the front of the stage, CeCe began serenading the crowd with her powerful voice as more and more screams erupted.
In between songs, CeCe stopped to share advice about being a Christian and about being a Christian woman. She also told persons to know Christ while they are young and not to wait until they are old.
She sang her popular songs, such as "Waging War," "I Promise", "Thirst" and "His Strength is Perfect."  It was not until a few minutes before the show ended that she began to sing her most notable hit, "More Than What I Wanted." Members of the audience could not prevent themselves from singing along, word for word as CeCe guided them. At one point in the song, she even stopped singing and gave the crowd full control.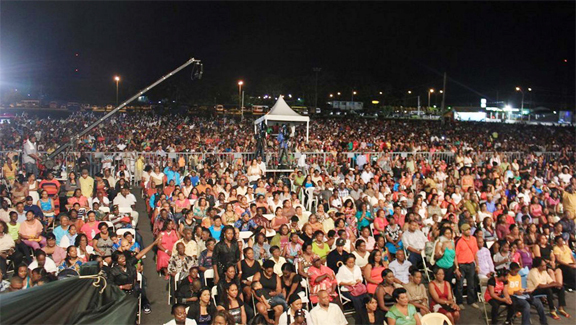 As CeCe filled the air with her magnificent voice, persons in the crowd screamed her name while others danced to her tunes. She expressed her appreciation for the way some persons were praising the Lord and dancing to her music. One young lady, who was in front of the stage dancing barefoot, caught the attention of CeCe who told her, "I love the way you dance… you should continue dancing for the Lord."
She belted out one more tune, "I Promise You," which also had the crowd roaring as they took videos and pictures, and CeCe then asked her onstage personnel how much time she had. Persons in the audience immediately began to shout "one more, one more." CeCe then asked the crowd what she should sing. After getting mixed responses from the crowd that "one more" song did not happen. CeCe left the stage around 11:30 pm.
She gave the crowd an hour and a half of fantastic singing but some persons still felt her time on stage was too short. As persons exited the concert they claimed that they felt kind of empty while others claimed they were still full of energy.
Around the Web