Devon Thomas, 19, was yesterday arraigned on charges of murder and attempted murder stemming from the Mashramani Day mob attack that left a man dead and his brother wounded.
Thomas, whose address was given as 95 Better Hope South, East Coast Demerara, was charged with murdering Kumar Mohabir and attempting to murder his brother, Navindra Mohabir.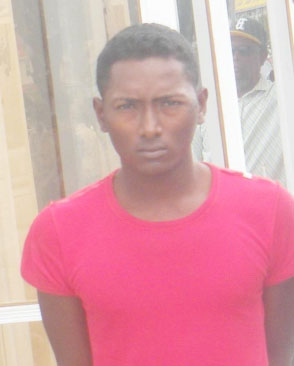 He was not required to plead to the indictable charges when they were read to him by Magistrate Sueanna Lovell at the Georgetown Magistrates' Court and he was remanded to prison.
Thomas' attorney, Paul Fung-a-Fat, told the court that his client was innocent of the charges leveled against him.  Fung-a-Fat, who said Thomas had no knowledge of the allegations, said that his client was at a supermarket at the time of the fatal attack.
Thomas' arraignment came a day after Crime Chief Seelall Persaud had said that one person had been positively identified as being part of the mob and that the search was on for others.
The attack occurred on Vlissengen Road, between Barr Street and Shell Road, just after 7 pm on Saturday. In a statement, the police said investigations revealed that Kumar went to a bar to make a purchase but he became involved in an argument with a group of men, during which he was stabbed about his body with broken bottles. His brother, Navindra, 30, went to his assistance and was also repeatedly stabbed.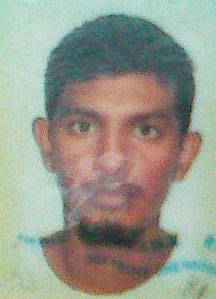 Stabroek News was told that one of the brothers' attackers  had reportedly accused Kumar, called 'Duxie' and 'Firelink,' of stepping on his toes and attacked him before at least six others joined in to batter him with broken beer bottles and a knife.
The police said the brothers were taken to a private hospital, where Navindra was treated and sent away, while Kumar later succumbed to his injuries.
He died around 2:45 on Sunday morning.
Fung-a-Fat requested an early date for trial and the case was adjourned until March 14.
Around the Web