Minister of Transport and Hydraulics Robeson Benn yesterday said that although he complained about this year's winning Mashramani calypso being given airtime on state radio, he did not sanction the ban on the music of the finalists on the National Communication Network (NCN).
Benn, asked about his involvement in the saga yesterday, said he went into the studios of NCN after hearing the lyrics of reigning Calypso Monarch Lester 'De Professor' Charles' winning rendition, "God Don't Sleep," being broadcast on the state-owned radio station. He said he found the lyrics of the song to be "slanderous" and "abusive," and thought it inappropriate for NCN to be playing the song. None of the things described in the music could hold up in court, and as such he could not support the playing of the music on NCN, he said.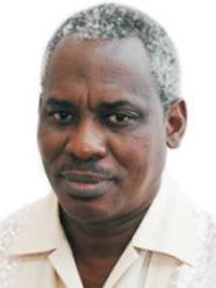 "I didn't mind if it was perhaps played on other places which I was not associated with, but I felt it should not have been played on the government radio station and I expressed that view and I still hold that view," Benn said.
He maintained, however, that he never ordered anyone to cease playing the songs of the 10 finalists in this year's competition.
Signs were subsequently placed in the network's studios instructing announcers not to play the songs until further notice "By order of management." The signs were subsequently taken down after the issue was made public and drew intense criticism.
"I said it is not for me to tell you to stop playing it but I said I don't think it should be played," said Benn.
He said reports that he had stormed into the office and demanded all 2013 calypso tunes to be banned was untrue, and his intervention in the matter had been exaggerated.
Responding to claims that he should not have gone to NCN and made the inquiries, Benn said, "I hold it as my right to go to the station to intervene in an activity which I think impacted me as a citizen and also as a government minister."
He also said that if any other government minister witnesses an act committed in an area under his supervision, he expects that a similar position will be taken.
Earlier this week, the head of the committee that green-lit entries in this year's Mashramani calypso competition says there were no objections to the songs by Culture Minister Dr Frank Anthony or other officials over the last few months and it was surprising that the decision was taken to yank them from the NCN's airwaves.
Minister Anthony has shied away from commenting directly on the situation, saying it is the responsibility of the network. But up to yesterday—more than a week after the ban—NCN has said nothing on the matter even after acting Chief Executive Officer Michael Gordon promised that the network would issue a statement.
Around the Web