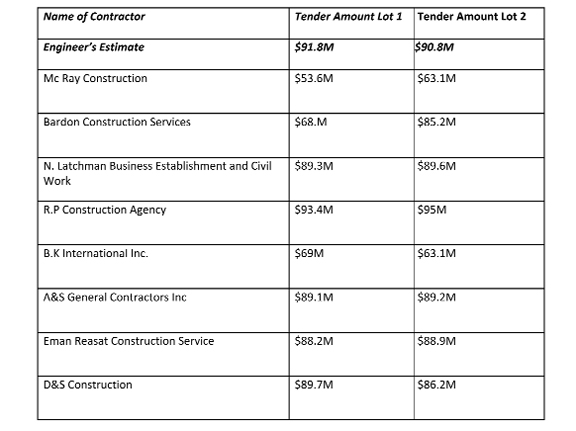 When tenders were opened yesterday at the National Procurement and Tender Administration Board (NPTAB), the upgrading of roads for Amelia's Ward, Linden dominated bidding.
The contract falls under the Ministry of Housing's  Central Housing and Planning Authority (CHPA) and a total of eight bids were opened for upgrading of roads at Amelia's Ward Phase 1B, Linden Region 10. The bids were divided into two lots as follows: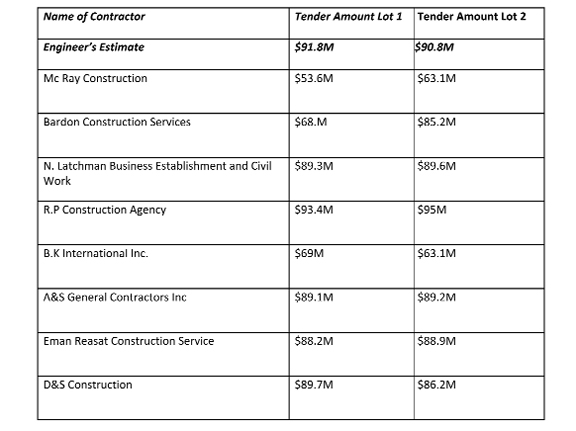 Also opened were bids for training in the use of laboratory equipment for the Veterinary Diagnostic Laboratory

The Ministry of Home Affairs under the Citizen Security Programme received bids for the supply, delivery and installation of forensic laboratory furnishings. The bids were divided into six lots but the two loan bidders submitted combined totals.

Bids were received also for the supply of laptops computers and related hardware equipment for the Audit Office.

Around the Web