Two young men are now dead and a 16-year-old girl is injured after the car they were in crashed into a utility pole on the New Hope Public Road, East Bank Demerara, early yesterday morning.
Dead is Denzil Thomas, 24, of Lot 18 Coverden, East Bank Demerara, who was an employee of Kares Engineering and Quincy David, 20, of Soesdyke, East Bank Demerara, and who was an employee of the Bounty Supermarket at Grove.
Amanda Lloyd, 16, of Soesdyke, who was one of the surviving three passengers from the car, is currently a patient at the Georgetown Public Hospital in a stable condition.
According to police, the driver of the car in which the three were travelling—PFF 204—is in police custody. It is being alleged that he was driving at "a fast rate" when the accident occurred at about 3am along the New Hope Public Road. Police said the driver lost control of the vehicle and collided with a utility pole and a concrete fence, resulting in injuries to Thomas, David and Lloyd. The men, however, later succumbed at the Diamond Diagnostic Centre, where they had been rushed for treatment.
Andrew Persaud told Stabroek News that at about 2:55 am yesterday, he was awakened by a loud noise.
"They had some men come out them cars to assist with taking out the people them in the car but the two boys at the back was already dead because their necks were broken," Persaud said.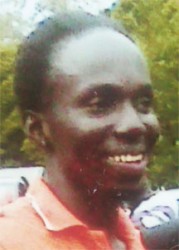 Persaud explained that the driver and another passenger in the front seat were also pulled out from the debris and appeared to have suffered minor injuries. He mentioned that he heard the cry of a girl's voice coming from the backseat of the vehicle and she was subsequently removed and rushed to the Georgetown Public Hospital.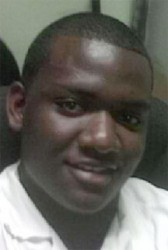 Thomas's shaken mother, Ronetta Thomas, said that her son had been at Stabroek Market awaiting transportation to go home when the driver, who is his cousin, offered him a drop home.
The next word she received about her son came at about 3:30am, when she received a call from an airport taxi driver, who notified her that he was involved in an accident. She subsequently went to the Grove Police Station and then travelled to the Diamond Diagnostic Centre, where doctors informed her that her son was dead.
Thomas said Denzil "was a blessed child that always attended church. He well known by everybody among the community and always had an ambitious mentality towards life."
Meanwhile, Beverly Marshall, David's aunt, said that her nephew had attended a party in Georgetown and was returning home at the time of the accident.
However, she was later roused by his stepfather, who told her that David was involved in an accident and she went to the Diamond Diagnostic Centre, where the tragic news of his death was broken to her. "When I went into the room, they had them pon a stretcher cover with a sheet and his eyes partially open, like if he was sleeping," Marshall said.
David's mother, she noted, died when he was 12 and she then adopted him. "He was not only my nephew, he was like my son," she explained.
Meanwhile, Samantha Lloyd, the injured teen's sister, told this newspaper that Amanda had left earlier in the day to attend classes in Georgetown and was returning home at the time of the accident.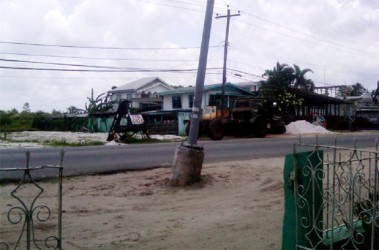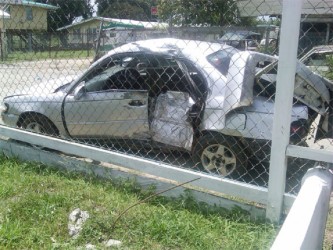 Around the Web