Three men, who were allegedly found with 724 grammes of cannabis in a car they were travelling in, were remanded to prison yesterday on a charge of narcotics possession for the purpose of trafficking.
Alfred Adrian, 47, of 55 Soesdyke, East Bank Demerara, Nigel Somersall, 43, of 67 'C' Wismar Housing Scheme and Rakesh Dyal, 20, of Vreed-en-Hoop, denied the charge when they were arraigned at the Georgetown Magistrates' Court.
It was alleged that the men were found with the drugs on April 3 at the Mabura Road.
Police Corporal Seon Blackman told Magistrate Sueanna Lovell, who heard the case, that ranks from the Mabura Police Outpost, acting on information, stopped motor car PFF 7227, which was being driven by Somersall. He said that the ranks stopped the car and conducted a search in the interior and a grey bag and black bag were found containing the suspected cannabis. He said that the three men were subsequently arrested.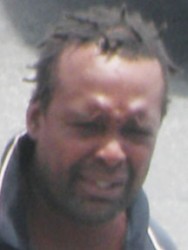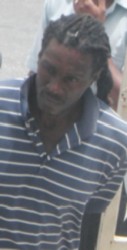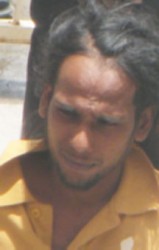 While Dyal and Adrian had no legal representation, attorney Lawrence Harris appeared for Somersall and sought his release on bail.
The attorney said Somersall, whom he claimed was not a flight risk, denied ownership of the bags in which the drugs were found.
Harris said that Dyal and Adrian had asked Somersall to drop them off at a checkpoint. However, he added that the men disembarked at a Chinese restaurant, instead of the checkpoint and left Somersall alone in the vehicle, at which police conducted the search and found the drugs.
When asked by the magistrate if he had any objections to bail, Blackman said no special reasons were given to the court as to why the three accused should be granted bail, while noting that these would need to apply to the offence and not the offender.
As a result, Lovell remanded the men to prison until April 24.
Around the Web