Government has to look at the issue of elderly care since progress in the health sector has resulted in persons living longer lives, according to PPP/C MP Joseph Hamilton.
"As the health sector is doing well and allowing people to live longer, concomitantly we have not put in place a programme to deal with the longevity of persons and the new strategy will attempt to deal with that," Hamilton, who is the Parliamentary Secretary for the Health Ministry, told the National Assembly last Thursday.
He was at the time making his contribution to the ongoing budget debate.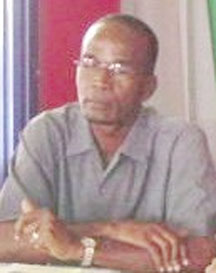 He defended Guyana's public health architecture and said he believed the increased allocations proposed in this year's national budget for health is testimony to government's commitment to the sector.
"I am seeking to correct this falsity that the healthcare system is not delivering to the Guyanese people," he said. "When one comes to the National Assembly and suggests that nothing is happening as regards taking care of the health of the citizens of this country, it is erroneous, unfounded and total misinformation," he said.
He commended government's allocation in the budget for the health sector, which it proposes to increase to $19 billion from $17 billion in 2012 and he said a lot is to be done. According to Hamilton, to ensure that the nation is productive, government is making sure that it is first healthy.
In his presentation, he touched on the issue of mentally unstable persons roaming the streets and said that a legal amendment would be needed to enable health officials to commit them to a mental institution for treatment,
"The lawyers will tell you that it is a family member who has to go to a judge and swear to commit their family," he noted. Hamilton said that if persons want the law to be changed, then there must be discussions on how to amend the law. He suggested that in the same way one can make a citizen's arrest, health personnel who believe that a person could be a danger to themselves and society could be empowered to swear to an affidavit to have the person committed, if the law is changed.
"Many persons who today are saying let us go and sweep up and dig up all those people and commit them to Canje, the same persons will be with their placards the next day saying that we are breaching their fundamental human rights," he, however, noted.
Hamilton also said that health centres must be made more "men-friendly" so that the needs of men and not just those of women and children can be adequately met.
Around the Web