The New Guyana Company Ltd and the Rice Producers Association have partnered to create a radio station primarily aimed at the farming community, and point man Dharamkumar Seeraj defended the allocation of the frequencies and licence saying that the process was a fair and transparent one.
In November 2011, the New Guyana Company Ltd was allocated the radio frequencies of 90.5, 90.7, 91.1, 105.3 and 105.9.  In an interview with the Sunday Stabroek, Seeraj, the General Secretary of the RPA and a PPP/C MP, said that despite the many frequencies it is one radio station and not several as had been reported in some sections of the media. "It is not that we have gotten five stations. The strength of the frequency has to be boosted and [hence] the four additional frequencies," he said. He explained that all the other frequencies will be doing is repeating the signals from the main station.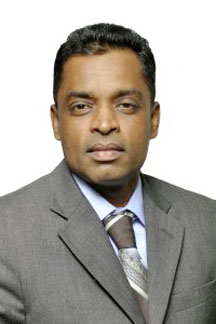 "We are getting up our equipment now and should be broadcasting in about three or four weeks," said Seeraj. "We intend to have educational programmes [targeting] school children and the farming communities," he said.
Seeraj said that between 2003 and 2004 the NGCL applied for its radio licence. This was granted in November 2011 when former President Bharrat Jagdeo   controversially distributed among mainly friends and supporters of the PPP a number of radio licences and frequency allocations.
"We waited almost a decade before we got the licence. Our process was above board…we made the application and had to meet a lot of requirements," he said.
He said that initially it is intended that the radio station reaches listeners as far as Regions two and six where there are concentrations of farming communities. "I spoke with a number of high school children and we discussed the kinds of programmes they are interested in hearing," he said.
Seeraj told the Stabroek News that initially the station will broadcast for 12 hours and will look to graduate to 24-hour broadcasting.
He said that the station will be reaching out also to farmers and will help to transfer technology so that they could improve their efficiency in the fields.
He said that from his experience of using audio visual means to assist farmers, he has no doubt that using radio to feed information to them would be a viable exercise. He said that while farmers' face to face meetings would reach 30 to 40 farmers at once, he sees the use of radio transmitting vital information to about 400 to 500 farmers at any one time. "We could promote by radio block planting among farmers…and we can tell them about irrigation," he said.
He said that the station could partner with international development agencies such as the Food and Agriculture Organisation (FAO) to bring production material that will be beneficial to farmers, whether it is on rice growing or any other type of agricultural activity.
"Radio can play an important role.
The farmers can listen to it while they are in the fields or wherever they are. I was motivated by what I saw in rural India [on a visit]. "Fisherman were listening to loudhailers [which broadcast] information on weather patterns and ocean movements and whether it would be feasible to fish in a particular area," he said. He added that the station could be used to assist with learning of Information Technology in the rural areas.
He noted too that in rural India, IT is being used to deliver healthcare remotely and this is one of the possibilities for radio and IT in Guyana.
Around the Web