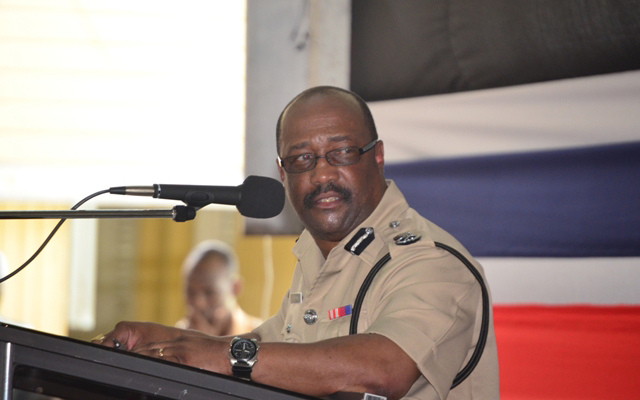 Concerns raised by the Director of Public Prosecutions (DPP) Shalimar Ali-Hack about the poor state of police investigations, which she said was allowing persons to get away with murder, are being addressed, according to acting Police Commissioner Leroy Brumell, who says he welcomes "constructive criticism."
Ali-Hack, in a strongly-worded letter at the end of January, informed Brumell that she was alarmed at the police's investigation of serious crimes, including murders in which obvious clues were overlooked.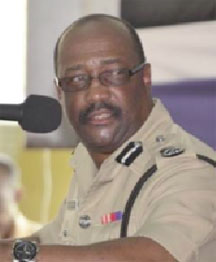 Though Brumell acknowledges the need to work with the DPP to address the situation, opposition leaders are sceptical of any improvement under the present administration and specifically under Home Minister Clement Rohee's stewardship of the security sector.
In an interview, Brumell told Stabroek News that he has spoken to Ali-Hack "one on one" and that her letter was circulated to the relevant persons within the force. He explained that after he received the letter, copies were given to the Divisional Commanders and the officers in charge of crime. He added that Crime Chief Seelall Persaud also met with all the divisional officers.
Asked if he was surprised by the issues raised by the DPP, who said case files showed "poor and inadequate" work that left several murders, including all that were committed in 'D' Division last year, unsolved, Brumell noted that the areas of concern are not unusual. "The things that she highlighted are things that happen in any force. We have to work with her to try and make the force better. We have to get ourselves in gear," he said.
He added that if the DPP sees that there is something wrong, she can raise concerns. "I have said that constructive criticism is good for the police force," he said.
The DPP noted that the actions of the police were impacting on the effective functioning of her chambers and she complained that requests by her office for case files are either not acted upon or result in long delays. In one instance, it took 34 months for the case file to be sent to her office and when it was reviewed there was evidence of a double murder and not murder/suicide as the police were suggesting.
Brumell disclosed that the force plans to hold in-house meetings during which attempts will be made to address its problem areas. Asked specifically what will be done to address the investigative deficiency among ranks, he said that the focus will be on training. "We have courses coming up," he said.
Under the current system, Brumell explained, following an investigation, the investigating rank would forward the case file to the commander, who would seek the necessary advice from the officer-in-charge of crime. That officer-in-charge, he said, ought to "check it properly" to ensure everything is in order. The file is then handed back to the commander, who I supposed  sends it to the Crime Chief who then forwards it to the DPP's Chambers. Brumell noted that in cases involving serving members of the police force, the file is sent to him.
The DPP has proposed that files for serious offences are sent to the Chambers for legal advice within 72 hours of the receipt of the report to police.
Asked how the police force plans to deal with the investigations of some of the unsolved cases, most of which date back three years and more, the commissioner said, "we never close a case, we keep working, as long as we pick up information."
The DPP's letter highlighted several high-profile murder cases that remain unsolved and which showed evidence of poor police investigations. They included the March 4, 2010 discovery of the decomposing remains of Dr Guillermo Martinez, a 58-year-old Cuban physiotherapist and 47-year-old Usawatie Persaud in a house at Eping Avenue, Bel Air, which was suspected to be the result of a murder-suicide. "It is evident from the post mortem examination reports that this was a double murder but due to poor police investigations no person has been charged and this double murder remains unsolved," she stated.
She also cited the triple murder of Jennifer Persaud and her two children, Jadon and Afridi at Anna Catherina, which occurred between September 22 and 23, 2012 and the  October, 2012 murder of Muneer Hussain, a 77-year-old Canada-based Guyanese.
'Real change'
For years, the point has been raised that there are a series of issues affecting the police force, according to APNU leader David Granger, who says at this point he is not expecting to see any improvements.
"I think that the DPP is quite correct that there has to be a real change in the Guyana Police Force before we get a respectable level of law enforcement," he told Stabroek News.
Granger, a retired GDF Brigadier who has a wealth of knowledge and experience on security issues, said he does not expect anything to come out of the DPP's letter or Minister Rohee, who has also voiced concerns about unsolved crimes. "There is nothing in the security reform plans which would suggest to me that there is going to be an improvement," he noted.
He believes the police force is not being "efficiently administered" under Rohee, explaining that this is one of the reasons why the opposition passed a motion of no confidence against him. "We are convinced that as long as he remains there, we will not be able to see an improved police force," he added.
Granger for years has been calling for police reform and for the ranks to be given better resources to enable them to not only fight gun crime but to tackle the growing drugs trade and proliferation of arms across the country's porous borders with Brazil, Suriname and Venezuela.
He said that the opposition has also called for attention to be paid to the quality of training of the police officers, including the police prosecutors who have to face trained lawyers in the courts. "It is quite clear that there is a serious competence problem in the training of our court prosecutors," he said, adding that the force should have its own legal advisor. "…It is difficult to have people who are paid at that level and are trained at that level performing competently in complex court cases at the magistrate's court level," he added.
Granger also said that there are a whole range of problems affecting the Guyana Police Force. "If you look at the reports of the Office of Professional Responsibility, reports of the Police Complaints Authority, every day there is a complaint against a policeman.
This has been going on for years and this is the point that we have been making in APNU— that there hasn't been any significant change in the quality of law enforcement and the quality of policing," he stressed.
Too late
Meanwhile, AFC leader Khemraj Ramjattan said both the DPP and Rohee should have voiced concerns about the police force's investigative capacity "a long, long time ago."
He said that the operations of the police force "took a dip earlier on in this administration's life," with recruitment being one of the problem areas. He added that he believed that there is a deliberate attitude and approach in the government "to let the police force be in the bottom rung of the Caribbean ladder for purposes of them only doing their [the government's] bidding whenever they want the police to do their bidding." He said that as a result, the force has been made into a "real rotten" organisation for control purposes.
Ramjattan felt that the DPP is now recognising "what we all knew before, that the police force requires a number of programmes to have better systems in place, better personnel and it connects right back into the recruitment stage."
Ramjattan added that there is need for a better quality of recruits for the police force. Once a person is recruited, he said, he or she ought to be trained to understand criminal law procedures, human rights, interviewing skills and a number of other things relating to criminal law. It is his view that the empty book shelves of police stations be refilled with material which includes law books so that recruits have resources available.
Around the Web