Newly accredited Plenipoten-tiary Representative of Chile to Caricom Luis Fernando Ayala said his country is committed to deepening its cooperation with Caricom, as it has demonstrated over the years.
"Chile's commitment to work together with Caricom countries remains a firm priority," he said. Ayala presented his Letters of Credence to Caricom Secretary-General Irwin LaRocque at a ceremony held on Wednesday at the Caricom Secretariat.
In affirming the strength of Chile's cooperation commitment to the Community, Ayala said since the "reestablishment of democracy" in his country, it had "inaugurated a new chapter" in political and economic ties with Caricom that has as its objective, the building of a "rich and common bilateral and multilateral agenda," according to a statement from the Caricom Secretariat.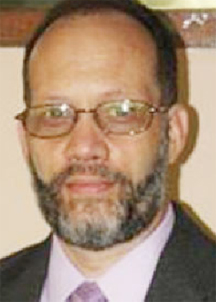 He also said the agenda was established on common values between Chile and Caricom in respect of human rights, international law, territorial integrity and the promotion of democracy. The newly appointed ambassador said Chile has demonstrated its commitment to Caricom through the provision of technical assistance in areas such as agriculture, mining, international negotiations and language training.
According to Ayala, as the two parties explored new avenues for cooperation, Chile was pleased with the outcome of the S
pecial Meeting of the Caricom Heads of Government and Chilean President Sebastian Pinera in the capital city Santiago. He noted that it provided the "opportunity to reaffirm the importance of Caricom for the Region."
In the spirit of the Declaration of Santiago, he said that the Director of International Cooperation Agency of Chile would be visiting Caricom member states soon to assess ongoing cooperation projects and programmes developed under the Chile-Caricom 2012-2014 programme.
The newly sworn-in ambassador lauded the cordial and open dialogue which pervaded the Special Meeting and Chile within the margin of the CELAC Summit in Santiago earlier this year. He also affirmed his government's interest in holding the Third Meeting of the Caricom-Chile Joint Commission in 2014.
"We are convinced that CELAC is called to change our political profile in the international arena and give to the countries and people of Latin America and the Caribbean a new task in order to move forward and materialise political, economic and social integration in the region," Ayala asserted.
Guyana's envoy to Chile, Yesu Persaud also attended the ceremony, the release said.
Around the Web