The National Gallery's pick for this week's 'Classic Tuesdays' movie is Fellini's La Dolce Vita.
The film is on today at 6 pm at Castellani House, Vlissengen Road. The film's run time is two hours and 54 minutes; there will be a short intermission during the showing. The public is invited. Admission is free.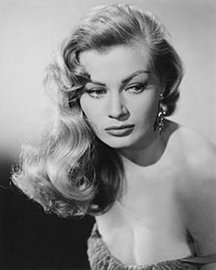 In a press release, the National Gallery said this 1960 "masterpiece of international cinema" by Federico Fellini tells the story of Marcello (Marcello Mastroianni), a journalist in Rome who covers the jet-setting lives of wealthy socialites and other celebrities in the city.
"Filled with seemingly glamorous events and beautiful people, his dogged and fascinated coverage of 'la dolce vita' (the sweet life, or, the good life) reveals a hollowness and emptiness at its heart as individual lives are led with no sense of moral purpose or personal fulfilment," the release said.
"Juggling a drug-using girlfriend (Yvonne Furneaux), a wealthy and beautiful mistress (Anouk Aimee) and a glamorous Swedish film star (Anita Ekberg) whom he follows around Rome, Marcello leads a personal and public life set against a background of the city shot on location and also strikingly recreated in elaborate sets at the Cinecitta film studios," it added.
Around the Web