Shawn Anderson was yesterday remanded to prison on a charge that he harmed his three-week-old daughter.
The allegation against Anderson, 19, of 182 Cummings Street, is that on April 2, at Georgetown, he unlawfully and maliciously inflicted grievous bodily harm on Shamyra Yankana.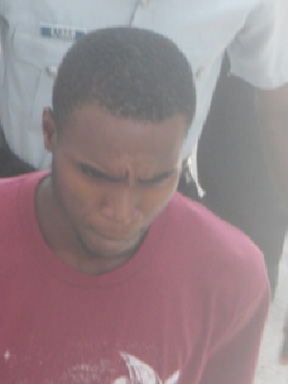 Anderson, who was unrepresented by an attorney when he appeared at the Georgetown Magis-trates' Court, was not required to plead to the charge when it was read to him by Magistrate Judy Latchman.
It is the police's case that Anderson was beating the child mother, Simone Yankana, and ended up hitting the child in the head.
Police Sergeant Vishnu Hunt objected to bail, while noting that the baby is still hospitalised with serious injuries. He also said that there is a likelihood that if Anderson is to be granted bail, he might not return to court to stand trial or he may try to tamper with witnesses in order to influence the course of justice.
As a result, Anderson was remanded to prison until May 10.
Around the Web