Murder accused Ramchand Persaud was freed yesterday after he was found not guilty by a jury of the murder of Victor Antony Persaud, called "Tony."
Persaud was found not guilty of the offences of murder and manslaughter by the 12-member jury, which deliberated over the matter for a little over two hours. He was on trial before Justice Navindra Singh in the High Court.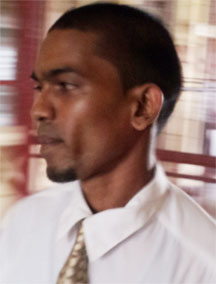 He was accused of beating "Tony" to death in April, 2009, at Grassfield, Lusignan. The state's case was presented by Rhondel Weever and Renita Singh, while Persaud was represented by Latchmie Rahamat.
Persaud's story about how the incident occurred was that he was walking home from a wedding house when "Tony" ran out from a dark corner of the street with a piece of wood in his hands. He said that the man approached him and told him "give me everything you get in your pocket!" He said he refused and the man tried to hit him with the wood. He added that he blocked the blow and took away the wood, which he used in turn to hit Persaud to his head.
Around the Web