Magistrate Judy Latchman yesterday dismissed a case against two men charged with stealing items valued over $5 million from Geddes Grant after one of the two accused offered to make compensation.
It was alleged that on April 6, at Georgetown, Quacy Davis, 24 of 18 William Street, Campbellville and Eric Pynandy, 18, of Success, East Coast Demerara, conspired with known persons to defraud Geddes Grant, of 250 sacks of Fernleaf Milk valued $5,040,000, 10 cases of triple action Colgate valued $87,360 and 10 cases of Colgate Ice Cool Mint toothpaste valued $214,560, all totalling $5,341,920, property of the said Geddes Grant.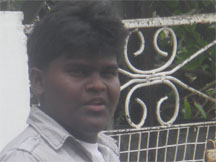 It was also alleged that Davis, on April 6, at Georgetown, being solely entrusted by Geddes Grant with the articles in order to sell them and return the proceeds; fraudulently converted them to his own use and benefit.
Pynandy and Davis pleaded not guilty and had been initially denied bail. However after discussions the parties came up with a settlement and the company's representative, Samuel Arjune, accepted the $1.5M, and asked that the truck which is currently lodged at the police station be handed over to the company since they have reached an agreement.
The company will also pursue recovery of the remainder.
Khan was represented by attorney Jerome Khan and Chase by attorney Abiola Wong-Inniss. Police sergeant Vishnu Hunt prosecuted the matter.
Around the Web