With the commencement of the consideration of the estimates of expenditure days away, both Government and Opposition are hopeful that compromises could be reached to stave off difficulties in approving the various allocations as announced in the budget speech some weeks ago.
However both sides are trading blame  for a failure to meet so that a smooth passage of the estimates ensues. The budget debate ended in the wee hours of Wednesday morning.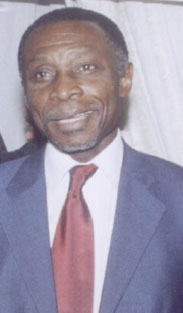 Government is insisting that while it is ready for talks with the Opposition over budget 2012 it is the other side that is yet to send its talking points for discussion in the hours left before the commencement of the examination of the estimates on Monday.
Speaking to Stabroek News yesterday, Minister within the Ministry of Finance Juan Edghill said that Government invited the Opposition to talks to iron out budget issues.
[This is] what we have been saying all the time. We remain committed and open to any talks," he said. He said that both of the Opposition parties have promised to furnish points for discussion on the budget. "We are waiting on both of them and we have received nothing," Bishop Edghill said.
"We are prepared to answer all questions on each line item and on each agency," said Edghill.
However, APNU's Carl Greenidge in a comment said that Government knows what the issues are and if they are serious then there is nothing stopping the parties from meaningfully engaging on points of contention in the budget.
"We indicated to Government that we should talk about a number of hurdles necessary to be fixed if the budget is to go through at all," he said.
Greenidge noted that among the concerns the APNU has are Government's ability to find money for projects while making the excuse that it has no money for other things; spending monies that have not been approved and the incompleteness of the accounts.
Greenidge said the Opposition parties told the Government to refer to the documentation sent to them months ago during the failed attempts at budget talks among the three parties. "They have a 13-page document from APNU and we are calling upon them to have these discussions," he said. "If there is a will to do it, it can be done," said Greenidge. He said that the discussions do not have to be done before the beginning of the consideration of the estimates and noted too that compromises could be reached within the examination itself. "[Government has not indicated any willingness [to have these discussions], he said.
Leader of the Alliance for Change Khemraj Ramjattan said that the party yesterday wrote Government outlining the issues it wished to have discussed at any further budget meeting.
Around the Web