Former APNU MP Richard Allen who collapsed in the National Assembly last Thursday was yesterday discharged from hospital.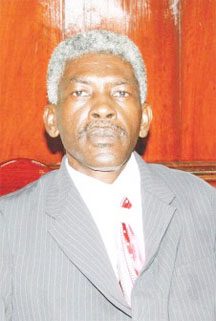 Allen told Stabroek News last evening that he is "feeling fine" and will return to the doctor in a week's time for a check-up. He said that he has been given some medication and was advised to get lots of rest.
He had complained of feeling unwell the day before he collapsed and said he had the flu. He had taken some over-the-counter medication for it.
It is believed that this coupled with exhaustion might have led to his collapse.
Allen has since resigned from Parliament and has been replaced by Moruca resident Rennita Williams.
Around the Web