A week after they disappeared on an ill-fated boat trip to Morgenstond, Berbice River, the bodies of Shondell Anthony Plass and his brother-in-law Bate Bender were found yesterday.
The recovery brought the death toll to four, after the finding of the bodies of Rudolph Sheriff, 49, of Smythfield, New Amsterdam and Shaquille Anthony Plass, 14, of Angoy's Avenue, New Amsterdam, on Tuesday and Wednesday, respectively.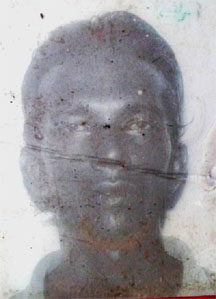 A relative, who only gave her name as "Mandy," said the men's bodies were recovered from the Berbice River yesterday afternoon, sometime between 4pm and 5pm. The men's family later received their bodies at the New Amsterdam Transport and Harbour Warf.
According to the woman, the family had a search party in the river searching for Bender, 43, and Plass, 49.
She explained that when the search party discovered the bodies—one at Mara, Plantain Landing and the other was found a bit further up—it alerted the police early yesterday. The police subsequently journeyed up the river to retrieve the bodies, she added.
Police had said the four had left in a boat from the Canje Creek for Morgenstond last Thursday.
They were journeying up the river to drop Bender off at his home after he had suffered a foot injury. There was no trace of them until Sheriff's body was recovered on Tuesday in the vicinity of Mara.
The body of the teenaged Plass was recovered in the vicinity of Cherry Tree, Berbice River the next day.
The body of Shondell Plass, the teen's father, was identified yesterday by the clothing he had left with, while Bender was identified by his injured foot.
Mandy added that their boat along with the engine was still missing although the family was told by residents of the upper Berbice River that they had spotted the boat in the river. Residents who reside up the Berbice River, she noted, had noticed a tug in the river towing the boat. However, this report is still to be confirmed by police.
Meanwhile, no post-mortem examination was conducted on the bodies that were found previously as yet. Mandy explained that when the families were at the hospital, they were told that a pathologist would arrive shortly, but no one arrived.
Stabroek News was told that the four had set off on Thursday last at around 4pm in a cream and brown-coloured boat. The family members of the deceased and police stated that they were unaware of what may have occurred during the journey. However, family members noted that as early as Sunday there were rumours in the communities that bodies were floating in the river.
In addition, police sources said that on Sunday night, they received information about the bodies and they asked the person who made the report to tie up the bodies as they were unable to do anything due to the time that they received the information.
The next day, officers were sent out to search.
Around the Web